Print
Busy Night Baked Lemon-Caper Salmon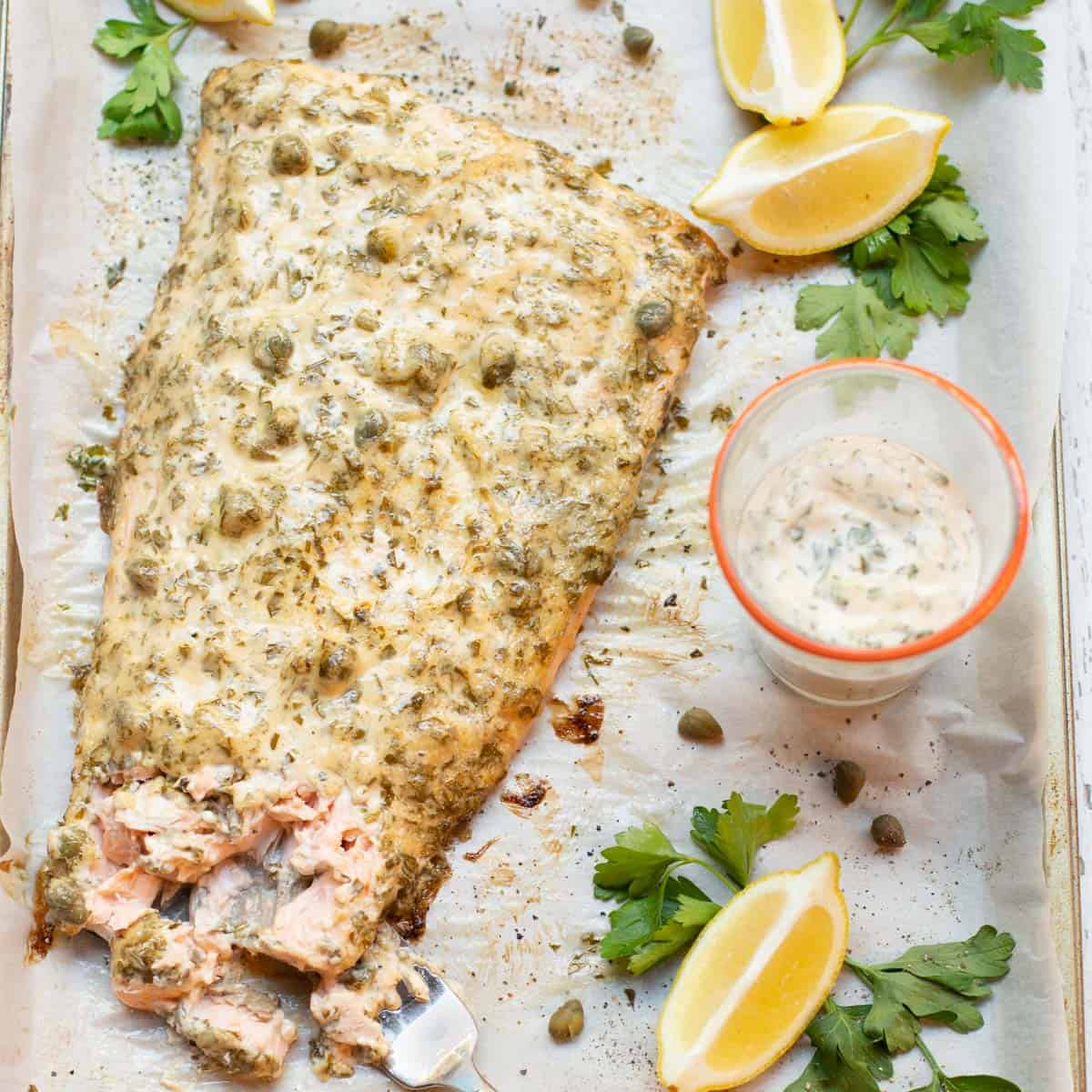 For those days when your schedule is overloaded, this moist, flavorful salmon can be on the table in less than 30 minutes from when you open the refrigerator!
Ingredients
1 cup mayonnaise
1/2 cup chopped fresh parsley (preferably Italian/flat leaf)
2 tablespoons fresh lemon juice
2 tablespoons capers, drained
1 teaspoon Worcestershire sauce
1/2 teaspoon ground white pepper
1 3-pound salmon fillet
Lemon wedges, for serving
Preheat oven to 375 degrees. Line a rimmed sheet pan (or cookie sheet) with parchment paper.
In a small bowl, stir together mayonnaise, parsley, lemon juice, capers, Worcestershire sauce and pepper.
Place salmon fillet, skin side down, on prepared sheet pan. Spread mayonnaise mixture evenly over the top. Bake, uncovered, 10 to 12 minutes, or until desired doneness (I like to cook it to around 130-135 degrees). Let stand for 5 minutes before serving. Note that the salmon will continue cooking for a few minutes after you take it out of the oven. Serve immediately, with lemon wedges on the side.
Notes
Gluten Free: Use gluten-free Worcestershire sauce.
© A Well-Seasoned Kitchen ®