Print
Mini Oatmeal Raisin Cookies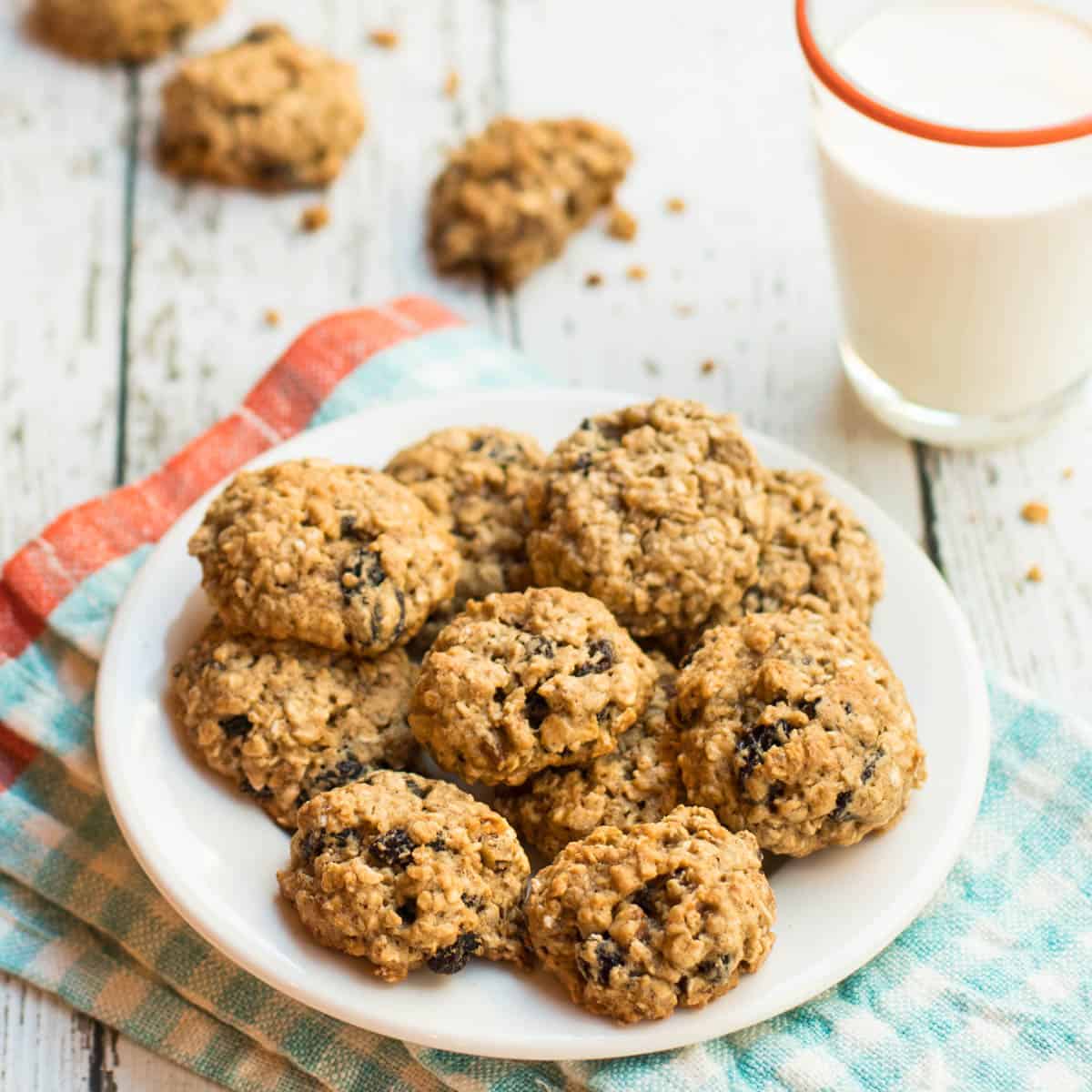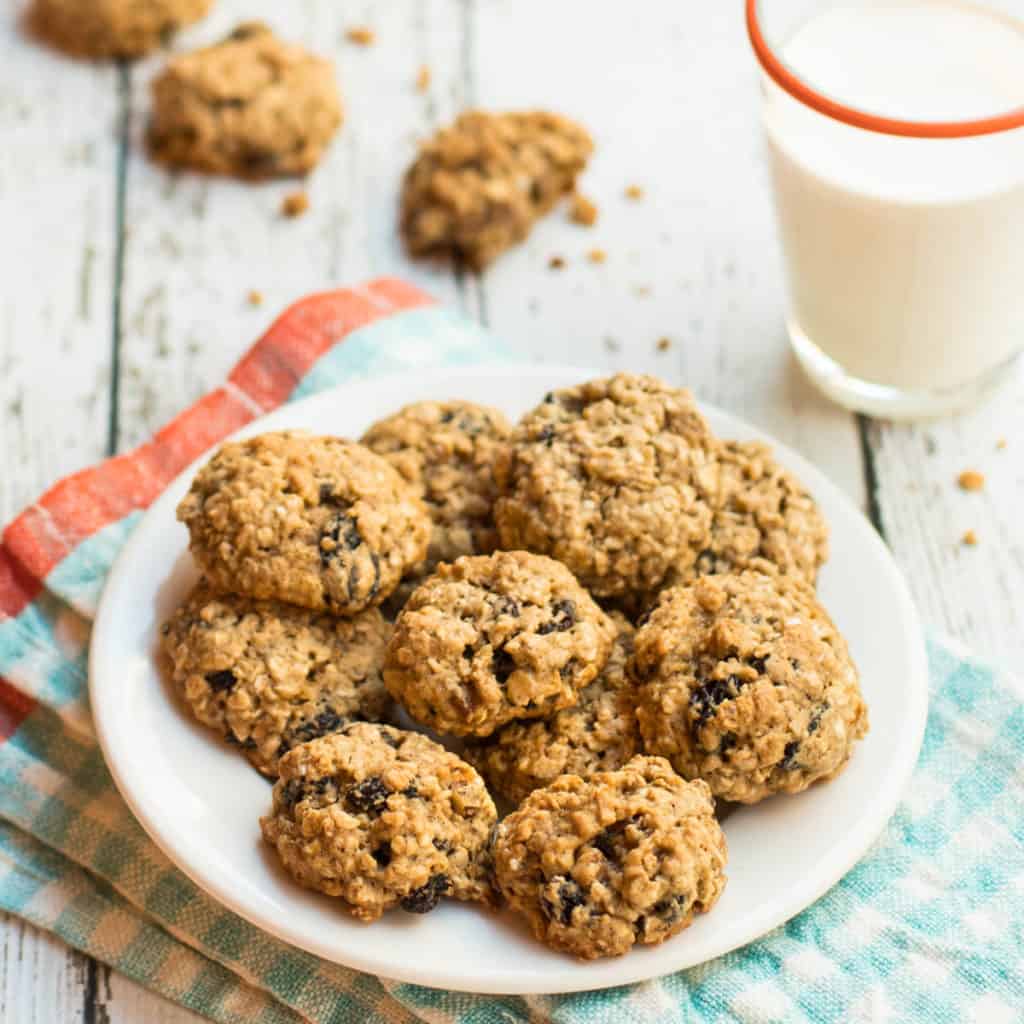 Chewy, spicy and delicious cookies – a perfect little bite of sweetness!
Ingredients
1 cup all-purpose flour
1 teaspoon baking soda
1/2 teaspoon salt
1/2 teaspoon ground cinnamon
1/4 teaspoon ground cloves
1/4 teaspoon ground nutmeg
1/4 cup butter, softened
1 cup packed light brown sugar
2 eggs
1/4 cup milk (can use regular or coconut milk)
2 cups quick-cooking rolled oats
1 cup raisins
1 cup chopped walnuts or pecans
Preheat oven to 350 degrees. Line to cookie sheets with parchment paper.
In a medium mixing bowl, sift together the flour, baking soda, salt, cinnamon, cloves and nutmeg. Set aside.
In the bowl of an electric mixer using the paddle attachment, cream together the butter and brown sugar until well blended. Add eggs one at a time, beating well after each addition. Add milk and blend well. Slowly mix in flour mixture just until combined; do not overmix.
Stir or blend in oats, raisins and nuts.
Using a small spring-loaded scoop, place balls of dough on prepared baking sheets about 1 inch apart. (Alternatively, you can drop dough by spoonfuls.) Gently press down on each ball of dough into a disc shape. You can also leave them in a ball, for a more rounded cookie.
Bake for 10 to 13 minutes or until edges are set (center may still be soft).  Remove from oven and let cookies sit for a minute or two on the sheet, then remove to a wire rack to cool completely.
© A Well-Seasoned Kitchen ®