Print
Peppermint Ice Cream and Chocolate Squares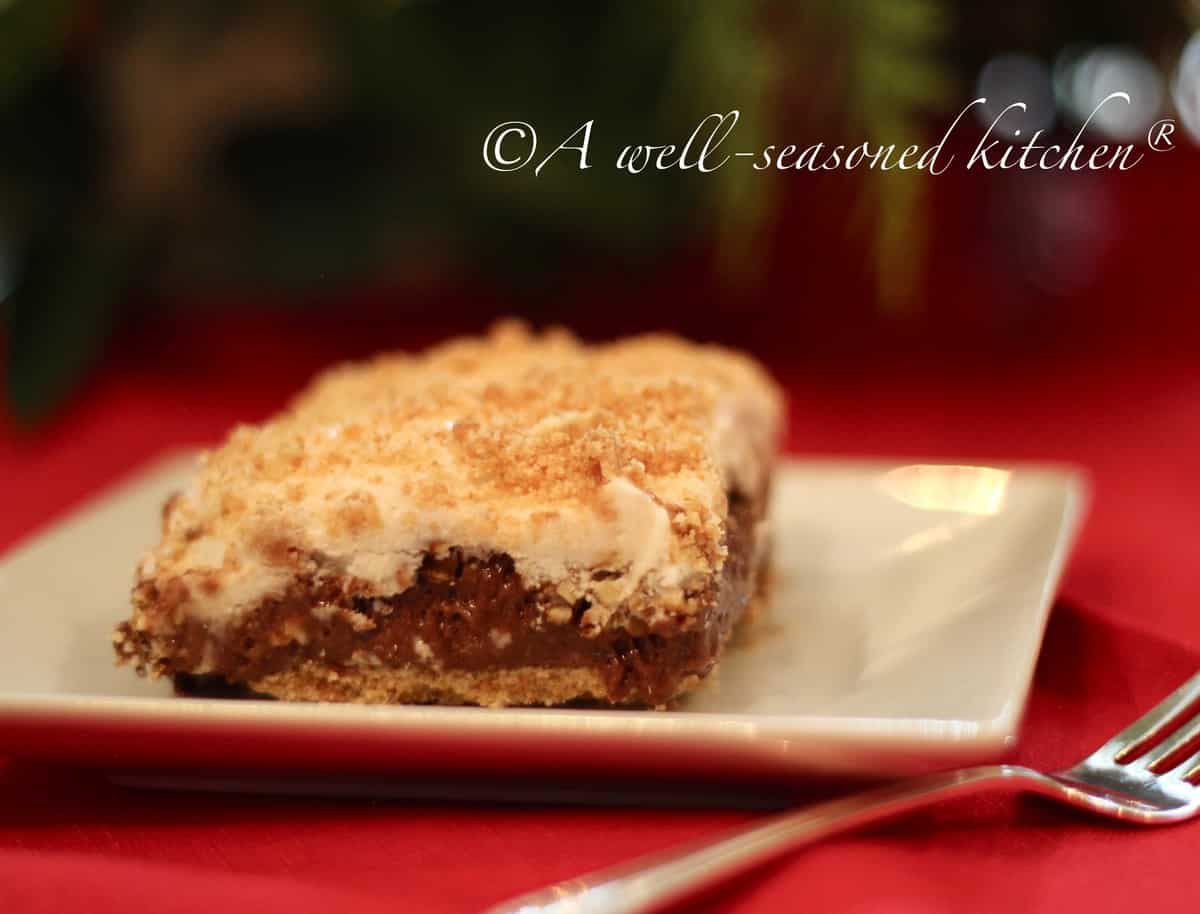 Note this recipe contains raw egg whites in the finished dish. Consuming raw egg may increase the risk of foodborne illness. If you prefer, cook the egg in 140-degree water for 3 minutes before using.
Ingredients
1

package (7.5 ounce) vanilla wafers, crushed into crumbs

3/4 cup

butter, melted and divided

2 ounce

s unsweetened chocolate, melted

2 cup

s confectioners (powdered) sugar

3

eggs, separated

1 teaspoon

vanilla
Dash salt

1 cup

toasted chopped pecans

1 quart

vanilla ice cream, softened
Instructions
In a medium mixing bowl, combine the cookie crumbs with 1/4 cup of the melted butter. Set aside 1/4 cup of the mixture. Pat the remainder into the bottom of a 7 by 11-inch baking dish. Set aside.
With an electric mixer, beat together the remaining 1/2 cup butter, melted chocolate and sugar. Add the egg yolks one at a time, beating well after each addition. Put in a medium saucepan and cook over low heat, stirring, for 4 to 5 minutes. Remove from the heat. Stir in vanilla and salt. Cool.
With an electric mixer, beat the egg whites until stiff and then fold into the chocolate mixture. Spread evenly on top of the crumbs in the baking dish. Sprinkle the top with the chopped pecans. Freeze for 1 hour.
Spoon ice cream into a large mixing bowl (soften for a few minutes if difficult to scoop). Stir just until malleable and spreadable. Spoon dollops of the ice cream over the top of the pecans and spread evenly. Top with reserved cookie crumb mixture. Wrap tightly and freeze at least 4 hours.
Leave at room temperature for around 5 minutes or so to soften slightly before serving (makes it easier to cut).
Notes
Make ahead: Can be prepared and frozen up to one month in advance.
© A Well-Seasoned Kitchen ®