Print
Roasted Cod on Spinach with Feta, Lemon and Dill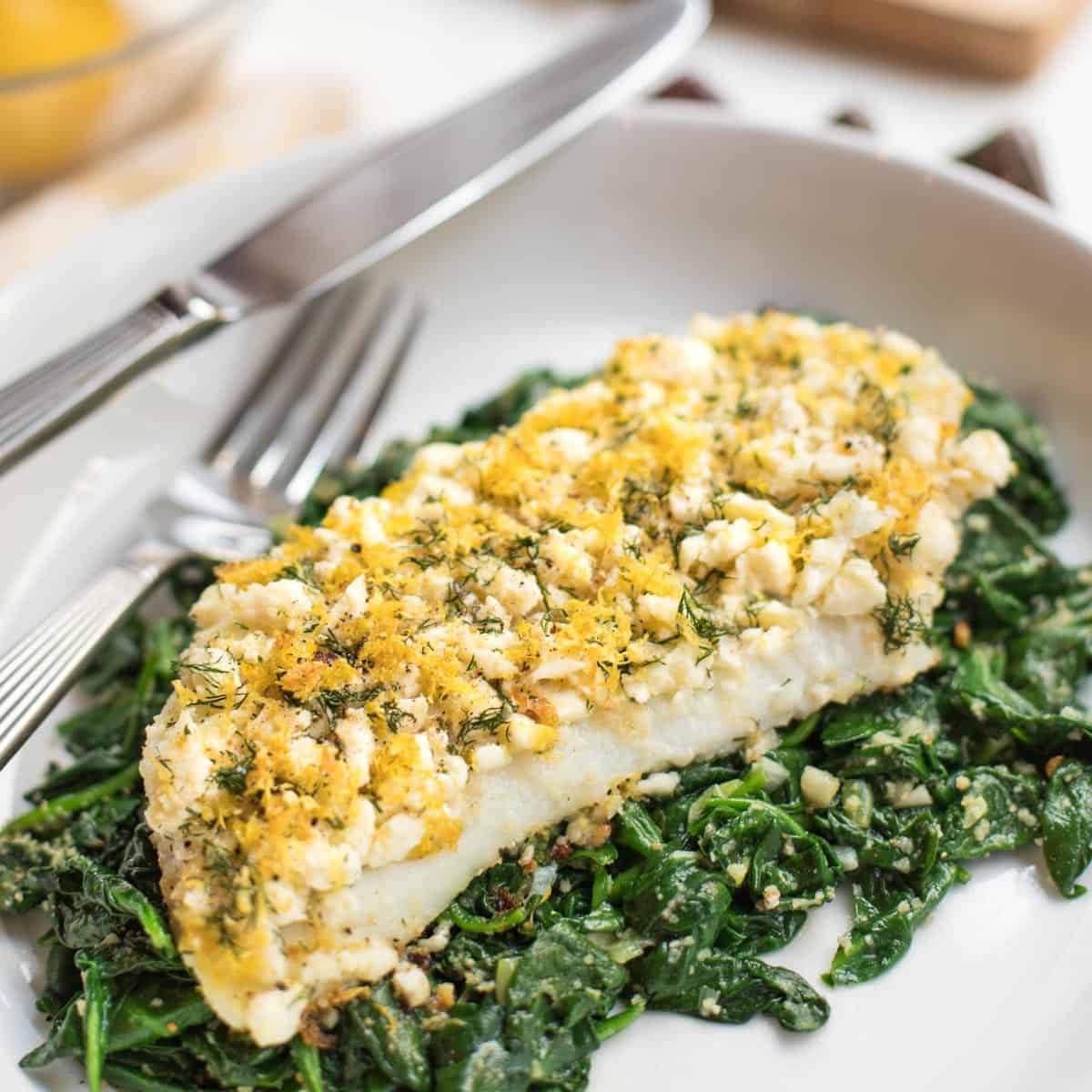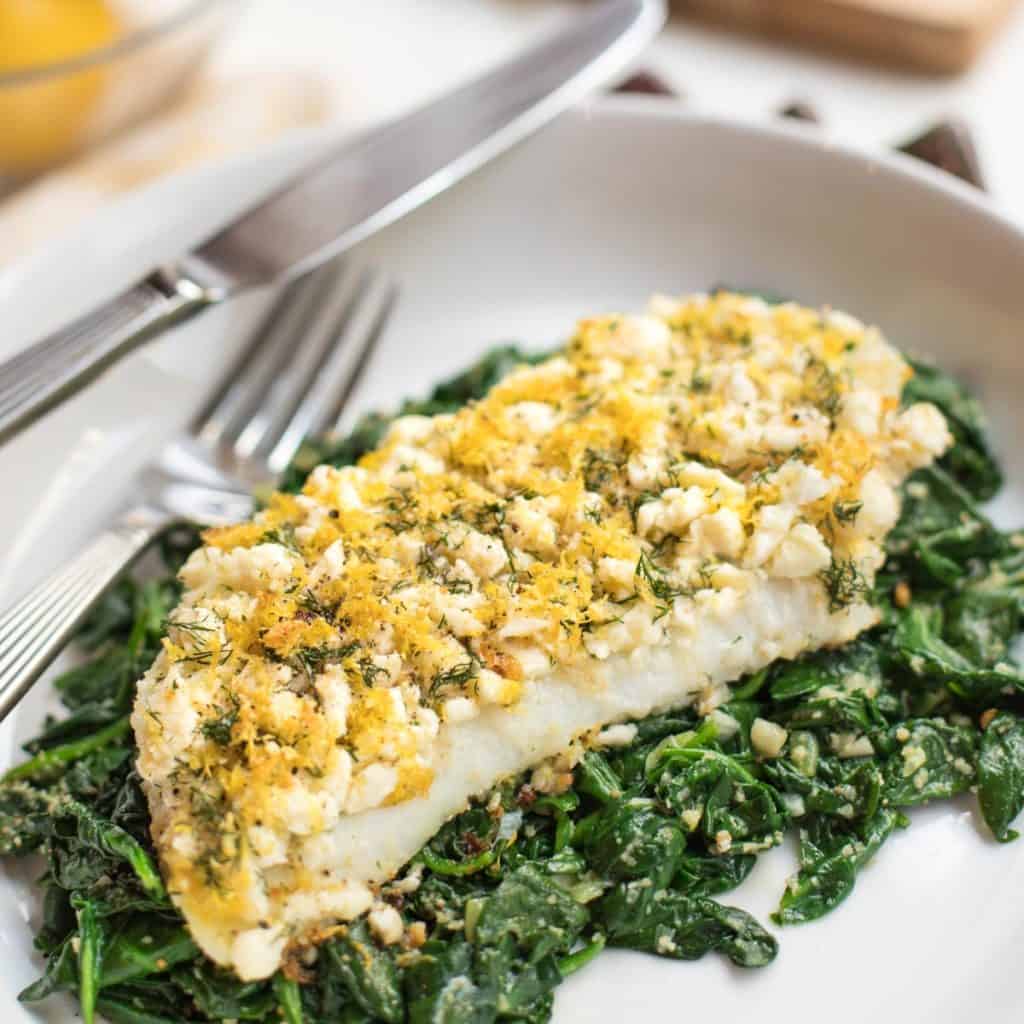 A naturally healthy main dish that is quick and easy to prepare, full of flavor and colorful on the plate.
Ingredients
4 (6-ounce) individual cod fillets or 1 (1 1/2-pound) whole fillet
1 tablespoon lemon-flavored (or regular) olive oil
3 to 4 tablespoons crumbled feta cheese
Zest of 1 large lemon
1 tablespoon chopped fresh dill (or 1 teaspoon dried)
2 teaspoons extra virgin olive oil, plus more for greasing baking dish
5 large green onions, chopped (white, light green and some dark green part)
1 teaspoon chopped garlic, or more to taste – can also use shallots
15 ounces fresh baby spinach
2 tablespoons Italian breadcrumbs, preferably Panko
1/2 teaspoon dried red pepper flakes, optional
Preheat oven to 425 degrees. Line a 9 by 12-inch baking dish with parchment paper.
Place cod fillet(s) in prepared dish and brush with lemon olive oil. Evenly sprinkle feta cheese, lemon zest and dill on top. Roast in the oven, uncovered, 8 to 10 minutes per 1-inch of thickness (at its thickest point), until opaque and just cooked through. Switch the heat to broil and broil for 2 minutes to melt and lightly brown some of the cheese. Watch carefully so it doesn't burn!
While the fish is cooking, in a large sauté pan or skillet, heat 2 teaspoons regular extra virgin olive oil over medium heat. Add green onions, garlic and around half of the spinach. Cook, stirring, just until the spinach is wilted. Add remaining spinach and continue to cook, stirring, just until wilted. Remove from heat and stir in breadcrumbs and red pepper flakes (if using); season to taste with salt and pepper.
Divide cooked spinach among four serving plates. Top with cod fillet. Serve immediately.
Notes
Gluten free: Use gluten free breadcrumbs.
Make ahead: fish can be prepared but not baked earlier in the day, covered and refrigerated. Bring to room temperature before baking.
Tip: Check out my tips for buying and storing fresh fish!
© A Well-Seasoned Kitchen ®