Print
Roasting Fresh Tomatoes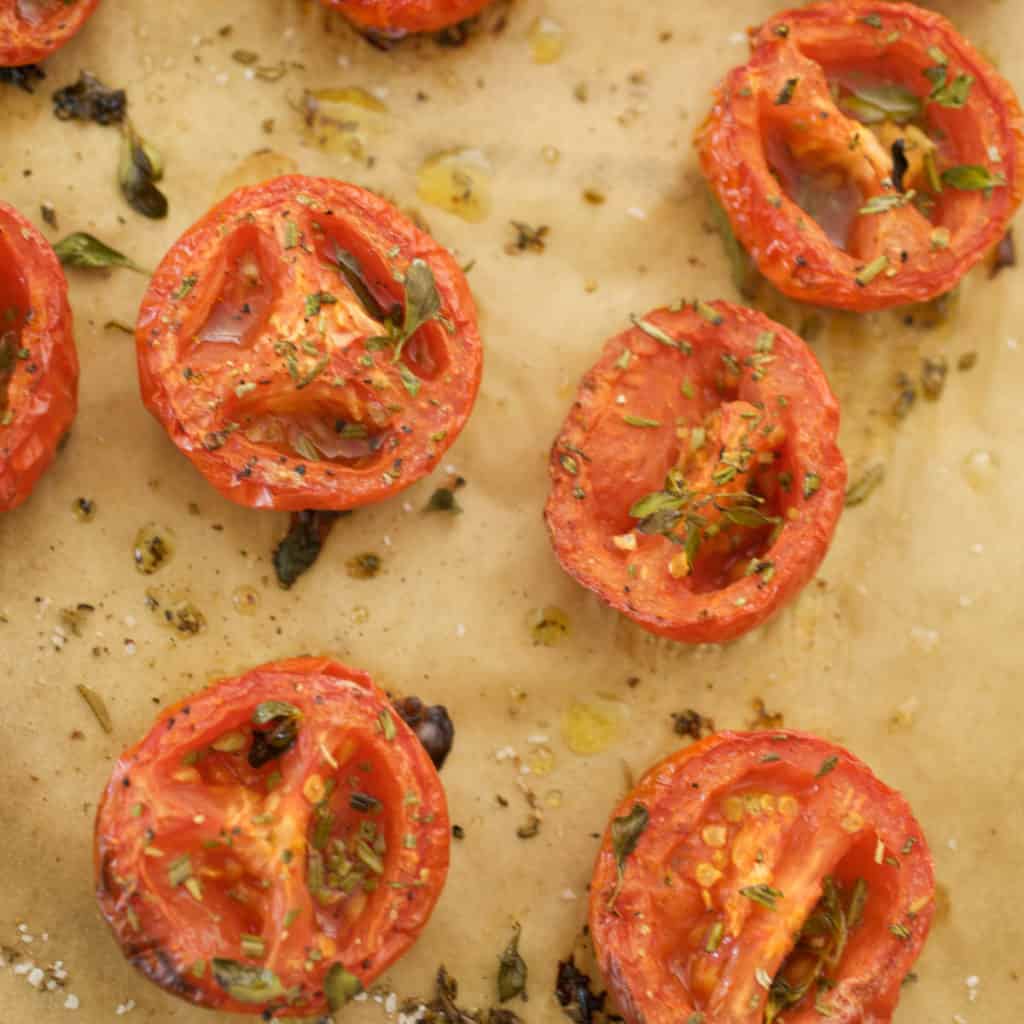 Ingredients
8

plum tomatoes

1 teaspoon

chopped rosemary

1 teaspoon

fresh thyme leaves

1 teaspoon

kosher salt

4 teaspoons

extra virgin olive oil (or more if tomatoes are very large)
Preheat oven to 400 degrees. Line a rimmed baking sheet with parchment paper.
Cut tomatoes in half crosswise. Trim bottoms so they can sit upright. Gently squeeze out seeds.
Place tomatoes, cut side up, on prepared baking sheet. Sprinkle with rosemary, thyme and salt. Drizzle olive oil over the top of the tomatoes.
Roast for 45 minutes. Set aside to cool.
Notes
Make ahead: Tomatoes can be roasted earlier in the day and kept at room temperature until serving.
© A Well-Seasoned Kitchen ®