Print
Artichoke, Sun-Dried Tomato and Feta Appetizer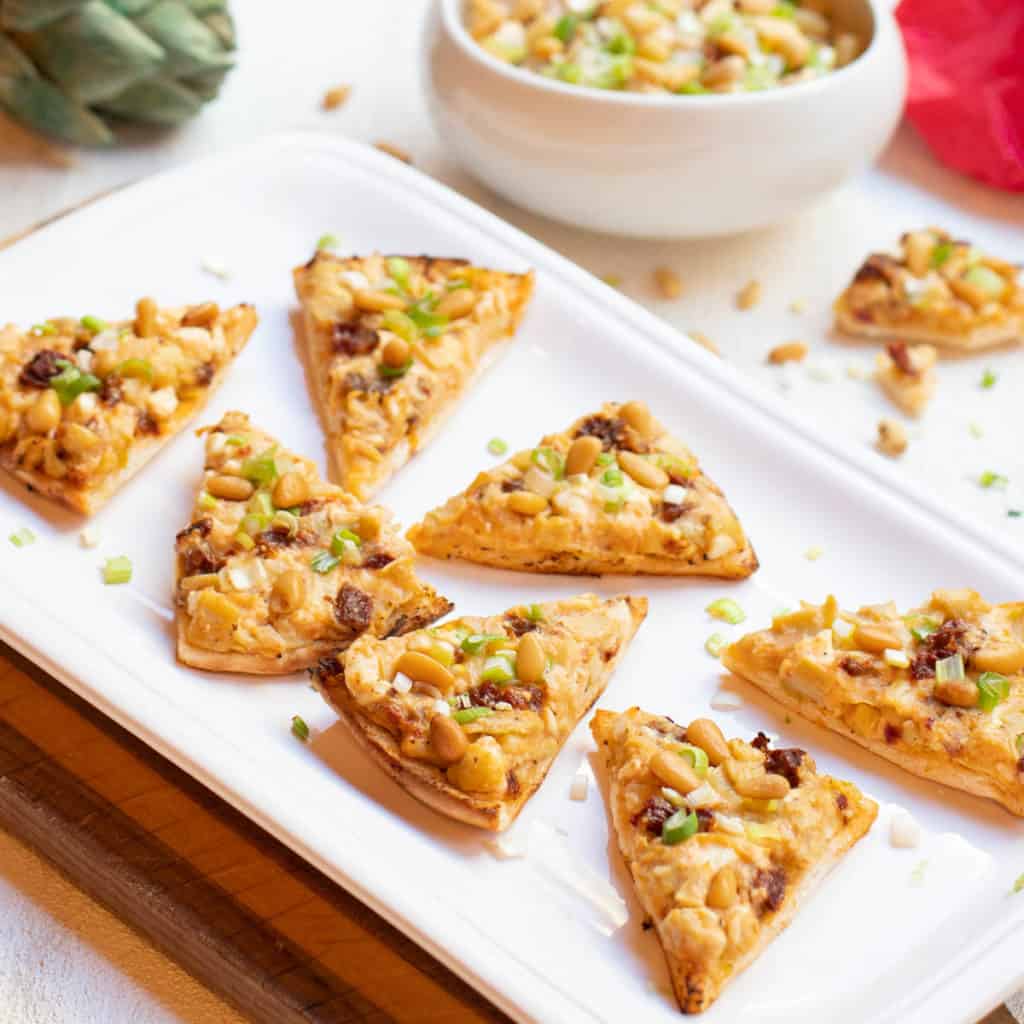 Ingredients
1 (14-ounce) artichoke hearts in water, drained, patted dry and chopped
6 ounces feta cheese crumbles (break up larger pieces)
4 ounces oil-packed sundried tomatoes, drained, patted dry and chopped
1 cup mayonnaise
1 teaspoon chopped fresh garlic
A few dashes Tabasco sauce
6 large pita rounds (I like Falafel King brand) – if making triangles
Chopped green onion, for garnish (optional)
Toasted pine nuts, for garnish (optional)
Preheat oven to 375 degrees.
In a medium mixing bowl, stir together the artichoke hearts, cheese, tomatoes, mayonnaise, garlic and Tabasco. Set aside.
To make triangles:
Split each pita horizontally into 2 rounds. Spread with artichoke mixture.
Cut each round into 8 pieces. Place on a cookie sheet and bake for 5 to 7 minutes or until filling is bubbly hot and crust is starting to brown.
Garnish with chopped onion and pine nuts (if using) and serve.
To make dip:
Spoon artichoke mixture in a shallow greased 1 1/2-quart casserole dish.
Bake for 15 to 20 minutes or until bubbly hot. Serve with pita chips.
Notes
Make ahead: artichoke mixture can be made up to 2 days ahead, covered and refrigerated. It can also be frozen for up to 1 month.
© A Well-Seasoned Kitchen ®