Print
Arugula Salad Dressing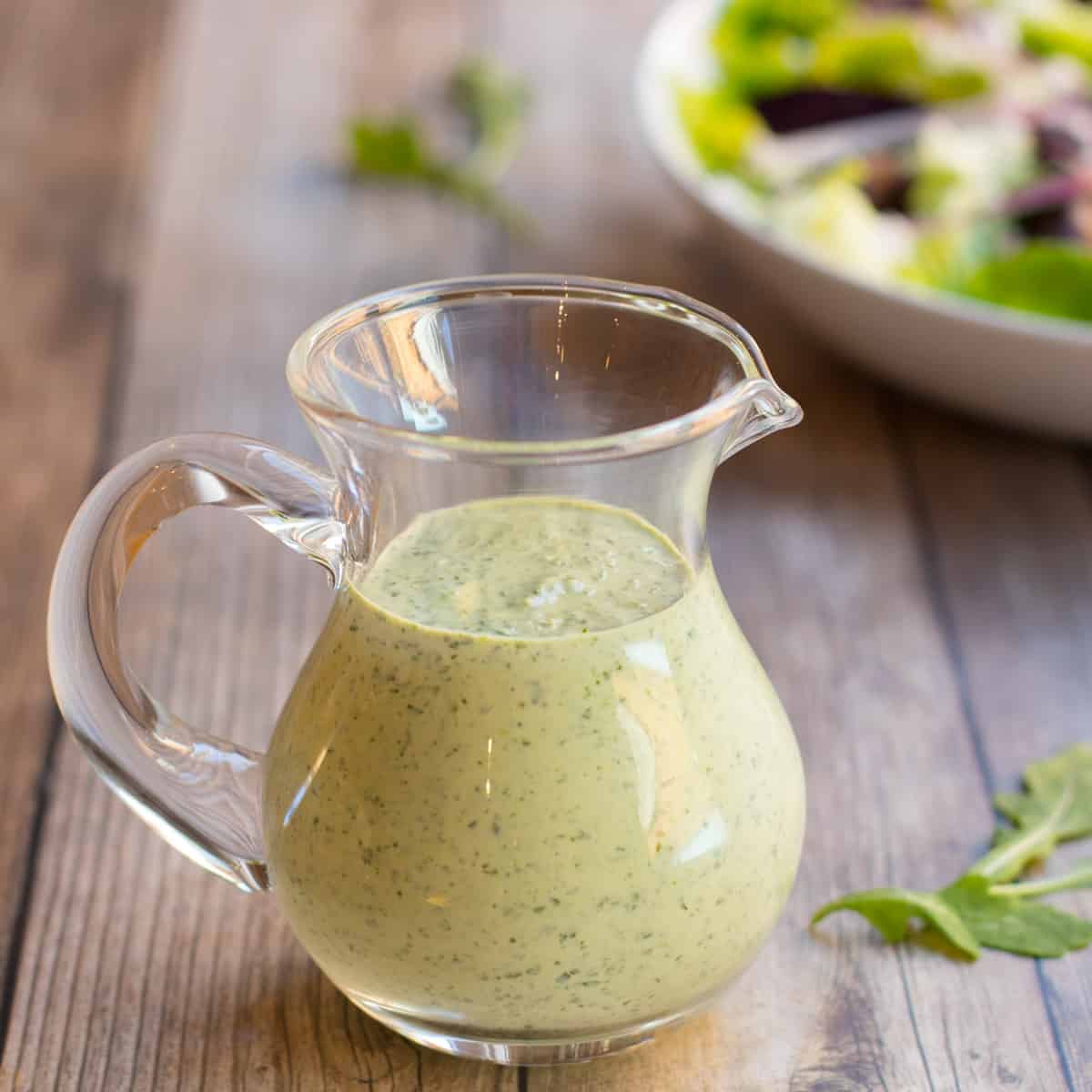 Ingredients
1 1/2 cups (about 1 1/2 to 2 ounces) packed baby arugula
1/3 to 1/2 cup (about 4) sliced green onion (white, light green and some dark green part)
1 teaspoon chopped garlic
1/2 cup mayonnaise
1/2 cup sour cream
1 tablespoon fresh lemon juice
1 1/2 teaspoons anchovy paste (in a tube) – see Note below
2 tablespoons chopped fresh tarragon
Salt, to taste
Freshly ground black pepper, to taste
In a food processor, combine the arugula, green onion, garlic, mayonnaise, sour cream, lemon juice, anchovy paste and tarragon; process until well blended.
Season to taste with salt and pepper.
Cover and refrigerate for at least 24 hours.
Notes
Note on anchovy paste: If you mash anchovy fillets, the flavor will be stronger than mashed anchovy from a tube, as the latter has vinegar and spices added, which make the fish flavor milder. So, I would reduce the amount to 1 teaspoon if you substitute freshly mashed
Make ahead: Dressing can be prepared, covered and refrigerated up to 3 days ahead.
© A Well-Seasoned Kitchen ®