Print
Lemon Ginger Bourbon Cocktail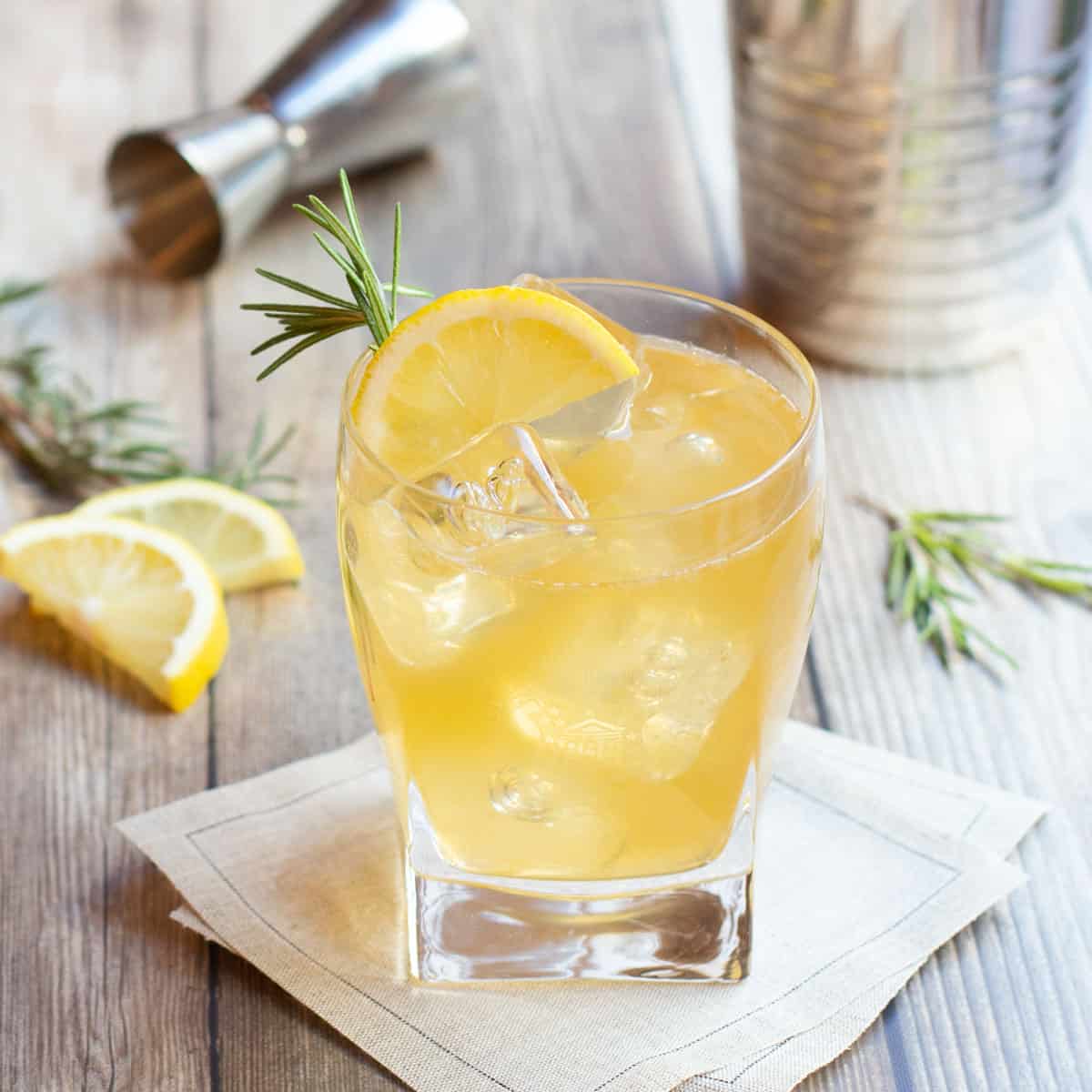 Bourbon cocktail mixed with lemon juice, honey, ginger and rosemary. YUM!
Ingredients
3 tablespoons honey
1 1/2 tablespoons water
1 tablespoon fresh rosemary leaves, plus more for garnish
1/2 cup plus 1 tablespoon (4 1/2 ounces) good quality bourbon
6 tablespoons (3 ounces) ginger liqueur (I like Domaine de Canton brand)
3 tablespoons fresh lemon juice
6 dashes lemon bitters (can also use orange)
Lemon slices, for garnish
In a small saucepan, heat the honey, water and rosemary leaves over medium-low heat, stirring, just until the honey is dissolved. Remove from heat and let cool to room temperature.
Place the honey syrup (with the rosemary), bourbon, ginger liqueur, lemon juice and lemon bitters in a cocktail shaker. Shake until well mixed and chilled.
Strain into two cocktail glasses over ice. Garnish with a small rosemary sprig and a slice of lemon.
Notes
Note: You can make more of the honey-rosemary syrup and store it, covered, in the refrigerator for several weeks.
© A Well-Seasoned Kitchen ®