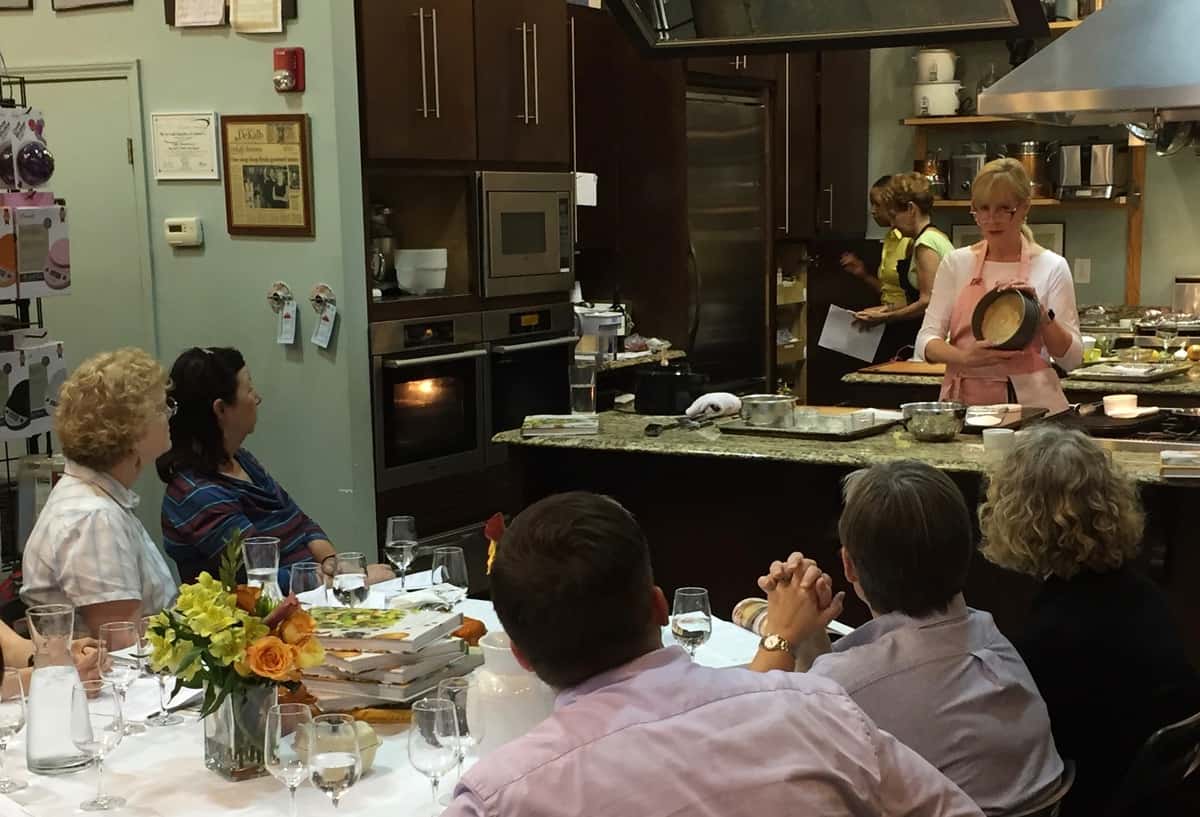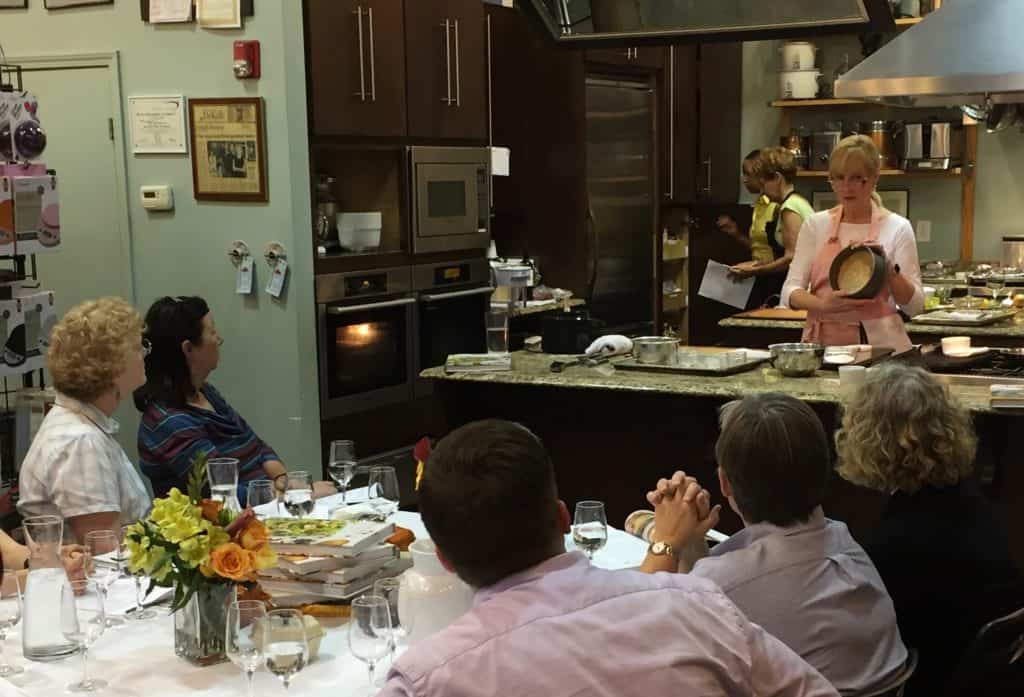 Lee teaches cooking classes at many different venues and schools, and also does custom cooking demonstrations and in home parties and classes. Her cooking demonstrations and unique approach to menu planning and entertaining empower people with the confidence and knowledge that they, too, can be successful in the kitchen and create memorable experiences for friends and family in their own kitchens.
Upcoming Events
Kudo's for Lee's Cooking Classes
This is SO much more than a cooking class…Lee makes you feel like you're in the kitchen with her and her mom, learning tips, techniques and sharing memories of special times.  It's a one-of-a-kind experience that is fun, festive and full of great information.
Liane Clasen
As a participant of one of your recent Cooking Classes, I can honestly say you have changed my approach to the kitchen!  First, I have confidence in making an entire cadre of scrumptious dishes – apps, main course and dessert that you walked through step-by-step with the group.  Additionally, as you were cooking, you mentioned a variety of other helpful tips (which cookware to buy, best way to use herbs, etc.) and these tips are frequent companions with me in the kitchen. Thank you for a fun, confidence boosting class.  I have made the recipes numerous times since then.  My guests have been "wowed!" by the food, and they have marveled with the ease from which they appear from the kitchen!
Cathy Fogler
How fun to join a lovely group of ladies, drink a little wine and learn to cook things I never thought I could cook. Then sitting together eating an amazing meal we just watched being prepared!  Her recipes are elegant and easy. Lee is a true inspiration in person and in the kitchen!
Robyn Moore
Having never taken a cooking class, I felt a thrill while watching this traveling speaker and cook strut her stuff, as if I was in a tiny studio audience getting the inside scoop on her favorite meal. (Read more)
John Wenzel
Appetite for Seduction: Learning to make a Valentine's Day meal fit for Colorado lovers, The Denver Post