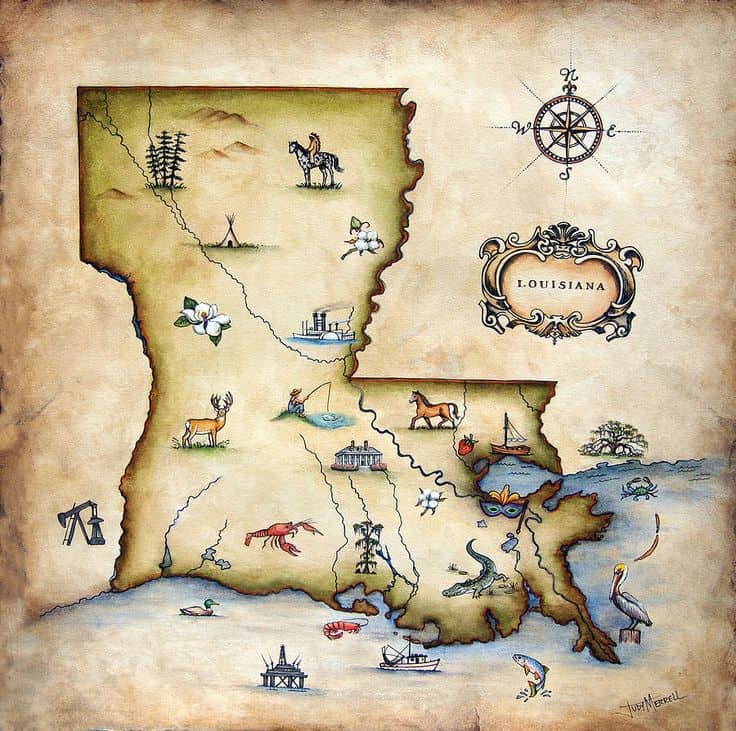 Initially a peasant food, Cajun dishes are from south Louisiana. The food is a product of the ingredients and resources of rural people. These dishes are highlighted by dirty rice, gumbos, jambalaya, andouille and simple foods such as fried catfish. Cajun cooking traditionally uses pork fat and simpler ingredients–yet the food is flavorful and savory.
Born in south Louisiana, a Creole is one whose parents immigrated from Europe. Louisiana Creole cuisine is influenced by French traditions as well as techniques developed in Spain, Africa, Germany, Italy, Portugal, and the West Indies. Creoles tended to be sophisticated and cosmopolitan, and Creole cuisine evolved in the homes of well-to-do aristocrats or those who imitated their lifestyle. Generally using more expensive ingredients, Creole cuisine is more refined, and includes Oysters Rockefeller, Shrimp Remoulade and Bananas Foster.
Through the years, the food has become intertwined. In the late 70s, the Cajun sensation spread throughout New Orleans, but was always mixed in with the Creole flavors. Today, most people can't tell the fundamental differences between the two. They just love the tasty, flavorful dishes.
*Image credit Fine Art America, Louisiana Map Painting by Judy Merrell