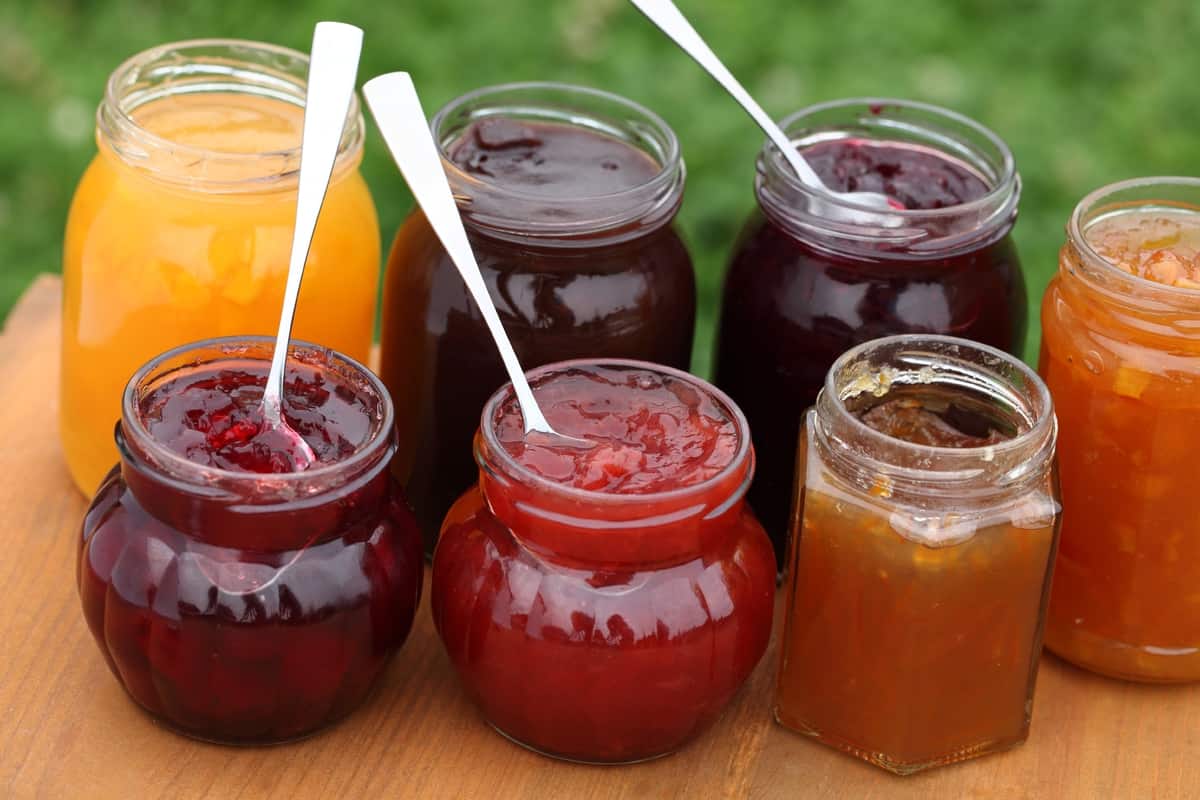 Some people like jam, some like jelly, some insist on marmalade. What's the difference?
Let's start first with what they have in common – they all are basically some sort of fruit that has been combined with sugar, boiled until the sugar dissolves and then put into sterilized jars.
So, what differentiates them?
Jellies – include only the fruit juice; the solids are removed, and pectin is also added to the cooking process.
Jams – the fruit pieces are crushed and left in the mixture (also with pectin and sometimes an acidic ingredient).
Preserves – the fruit pieces are not crushed and left in the jelly mixture.
Marmalade – made the same way as preserves, but using the peel and pulp of a citrus fruit.
Conserves – a mixture of cooked fruits, nuts and sometimes raisins.
Note: terms can be different in the United Kingdom and other countries that speak "British" English not "American" English – just to make it more confusing!