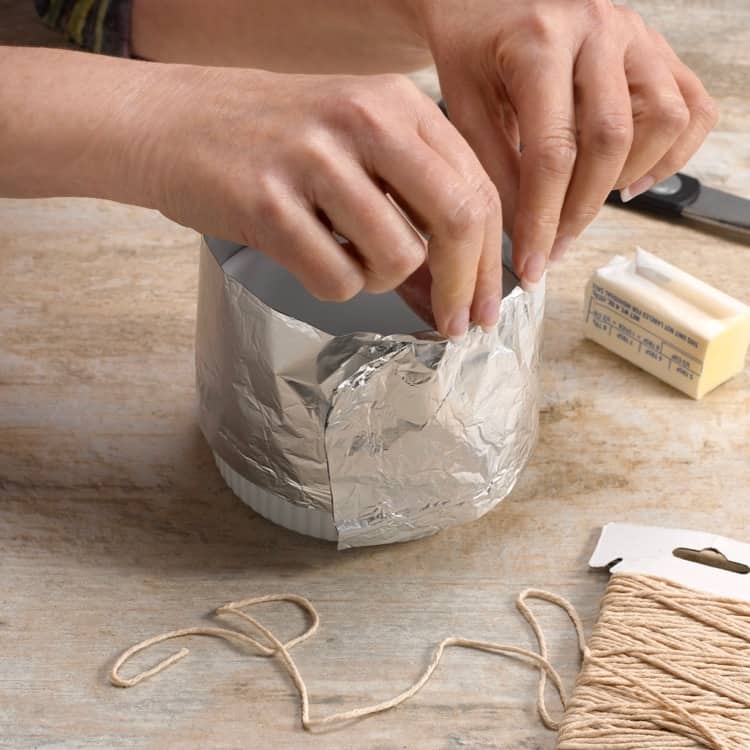 In many soufflé recipes, the contents rise taller than the dish they are baked in. In order to support the batter as it rises, we attach a "collar" to the top of the pan. Here's how I do it:
Tear off a large sheet of foil long enough to wrap around soufflé dish and overlap at least 3 inches on the end.
Fold in half lengthwise and grease one side with butter.
Wrap foil around the side of the dish (butter side in) to make a collar around 3 to 4 inches above the top of the dish.
Fold over overlapping ends to secure.
If necessary, you can secure it further by tying a string around the outside of the collar, just below the top of the dish.
That's it! So easy. Now that you know how to do it, here are a few of my favorite soufflé recipes to try:
Enjoy!