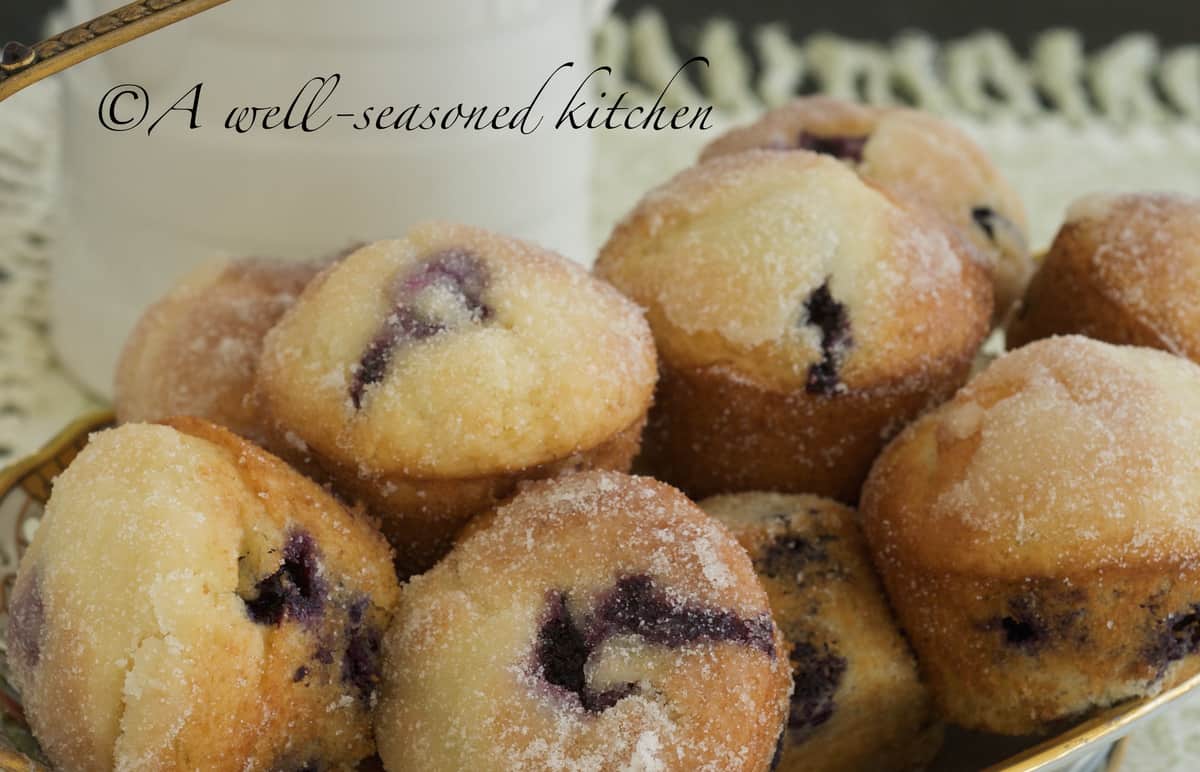 I love to make muffins. They are super easy to prepare, and tend to freeze well, so you can make a bunch and have some ready for later. Here are some tips for making your muffins come out great every time:
Don't over mix your batter. Just mix until the ingredients are blended. If you over mix, the muffins may be tough.
Even if using a nonstick muffin tin, grease the pan lightly with butter or oil, to prevent sticking. You can also use paper muffin liners, but I have better luck with greasing the pan.
When filling muffin cups, use a spring-loaded ice cream scoop – small size for mini muffins, large size for regular muffins. It's much faster, plus your muffins will all come out close to the same size. Try not to fill them more than 3/4 full for most recipes.
Most muffin tins have 12 cups, but not all recipes are for 12 – or 24 – muffins. Fill any empty muffin cups halfway with water. This will ensure that your pan doesn't burn or warp during cooking – and also adds moisture to the oven, making your muffins come out nice and moist.
Don't let the batter sit in the tins at room temperature for any length of time, especially if the recipe includes baking powder and/or baking soda. If the batter sits for too long before baking, the muffins won't rise very much – or at all. So, make sure to preheat that oven before mixing your batter!
After baking, let the muffins sit in the tins for around 5 minutes before removing. They will be less likely to stick. Then put on a wire rack to cool.
If they do stick to the pan, place pan on a warm, wet dishtowel for a few minutes. This approach works best if the tins are still very warm.
Looking to make muffins now? Our Blueberry Lemon Muffins are scrumptious!