Print
Blue Cheese Stuffed Shrimp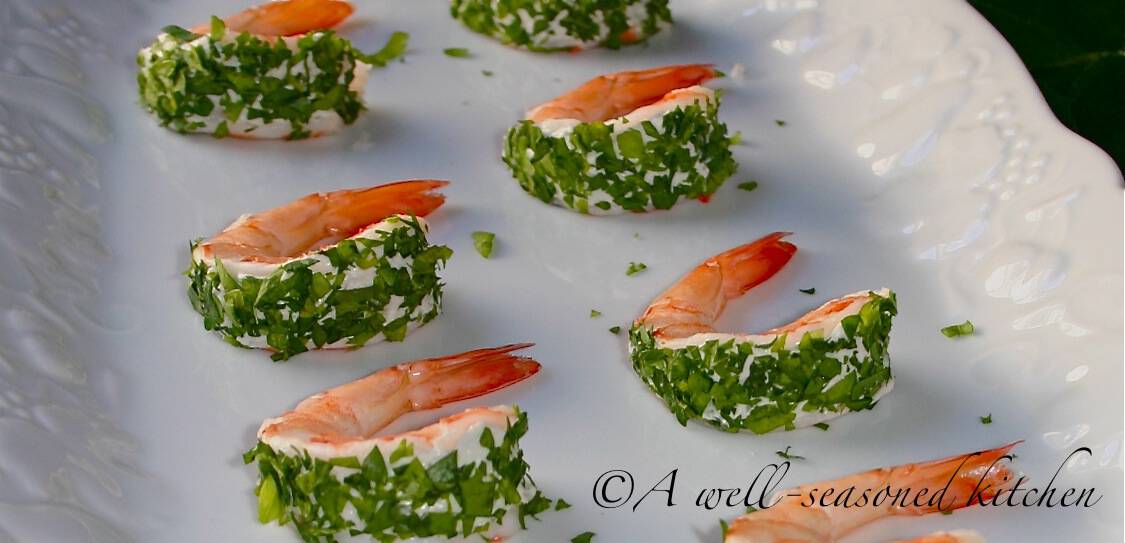 Ingredients
3 ounces

cream cheese, softened

1 ounce

blue cheese crumbles (we recommend using Cabreles, a Spanish blue cheese)

1/2 teaspoon

Dijon mustard

1 teaspoon

chopped green onion

24

fresh jumbo shrimp, cooked, peeled and deveined (tail shells on)

3/4 cup

chopped flat-leaf parsley
In a small mixing bowl, using a small fork mash together the cheeses, mustard and green onion. Set aside.
Make a large slit in the shrimp on the side that it was deveined (the outside edge) but do not cut all the way through. Stuff each shrimp with about 1 teaspoon of the cheese mixture. Place the chopped parsley in a shallow dish, and roll the cheese side of the shrimp in the parsley to coat. Shake off excess. Pat parsley lightly to adhere to the cheese mixture. Place on serving platter, cover and chill for at least 1 hour.
Notes
Variation: After rolling the shrimp in the parsley, wrap a piece of prosciutto around the shrimp and secure with a toothpick.
Make ahead: Shrimp can be stuffed earlier in the day, covered and chilled.
© A Well-Seasoned Kitchen ®