You'll love these Classic and Cozy Chicken Soups Recipes
There's nothing like a steamy bowl of chicken soup to warm you up on a cold day. Homey and comforting, the aromas arouse your senses before you even dig in with your spoon! I love all forms of chicken soup, and thought I would share my favorites. From the traditional, ever popular Chicken Noodle Soup, to variations including curry and rice or pasta, plus chowders and chili, you'll have several wonderful, easy recipes to choose from!
Easy Spinach Salad Recipe With Zesty Curry Dressing

Are you on the lookout for a simple yet sensational salad recipe? Look no further, because we have the perfect dish for you! This quick and Easy Spinach Salad Recipe features a zesty Curry Dressing that will elevate your salad game to new heights. The Best Recipe for Spinach Salad My college friend Dede Faulkner…
Classic Soup Recipes with Chicken
Fun Chicken Soup Variations
Southwest Chicken Soup with Avocado-Cheese Garnish
Southwestern Chicken Soup has a slightly spicy, uber-flavorful broth combined with tender chicken, onion, peppers, garlic, lots of spices (cumin, chili powder, coriander), corn and a surprise ingredient – hominy! It's finished with an Avocado-Cheese garnish that both adds color and ensures this scrumptious soup will satisfy any appetite.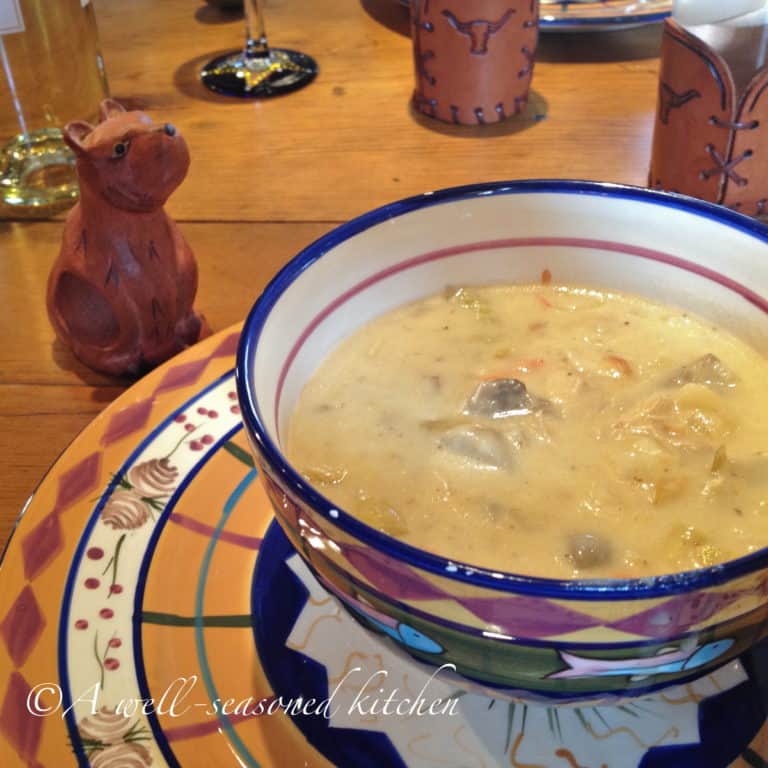 Creamy Chicken Artichoke Soup
A Cheesecake Factory copycat, Creamy Chicken Artichoke Soup with Mushrooms is the perfect fall soup recipe: rich, ultra comforting and filling. Mild, nutty artichokes, meaty chicken, earthy mushrooms, sweet peppers, onions, garlic and potatoes are simmered in a white wine-broth-thyme mixture, then finished off with creamy milk and sharp Cheddar Cheese.