Robert's Perfect Manhattan cocktail is smoky and full-bodied, but isn't as sweet as most – he uses rye instead of bourbon!
To celebrate our anniversary one year, Robert and I visited the Palace Arms restaurant at the Brown Palace Hotel in downtown Denver. Opting to enjoy a pre-dinner cocktail in their beautiful lobby, Robert noticed a Rye Manhattan on the drinks menu. While he wasn't partial to Manhattans in the past (he felt they were too sweet), on this night he thought their use of rye instead of the traditional bourbon might lend better flavor. He was right – it was delicious! Shortly thereafter he created his own version of a Manhattan.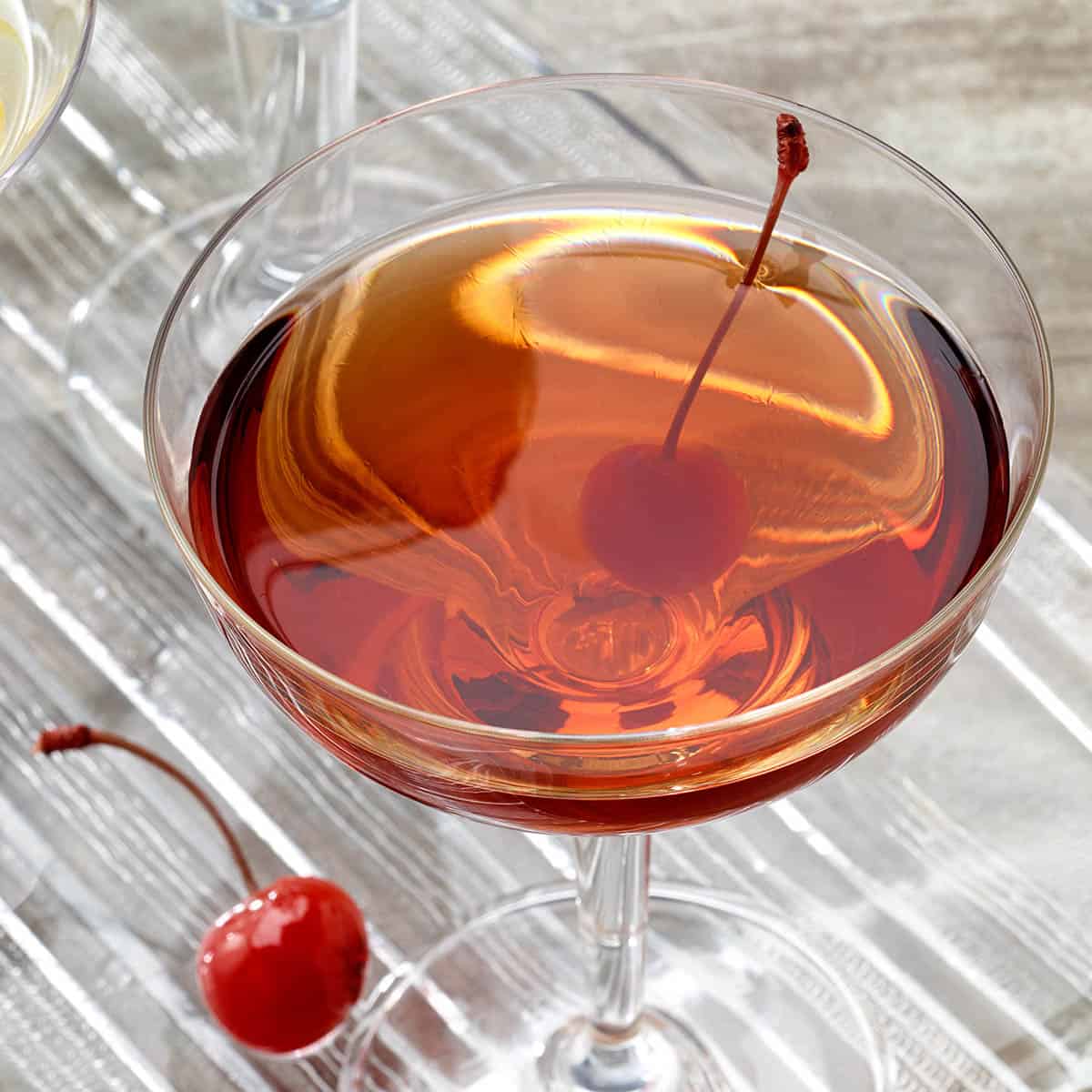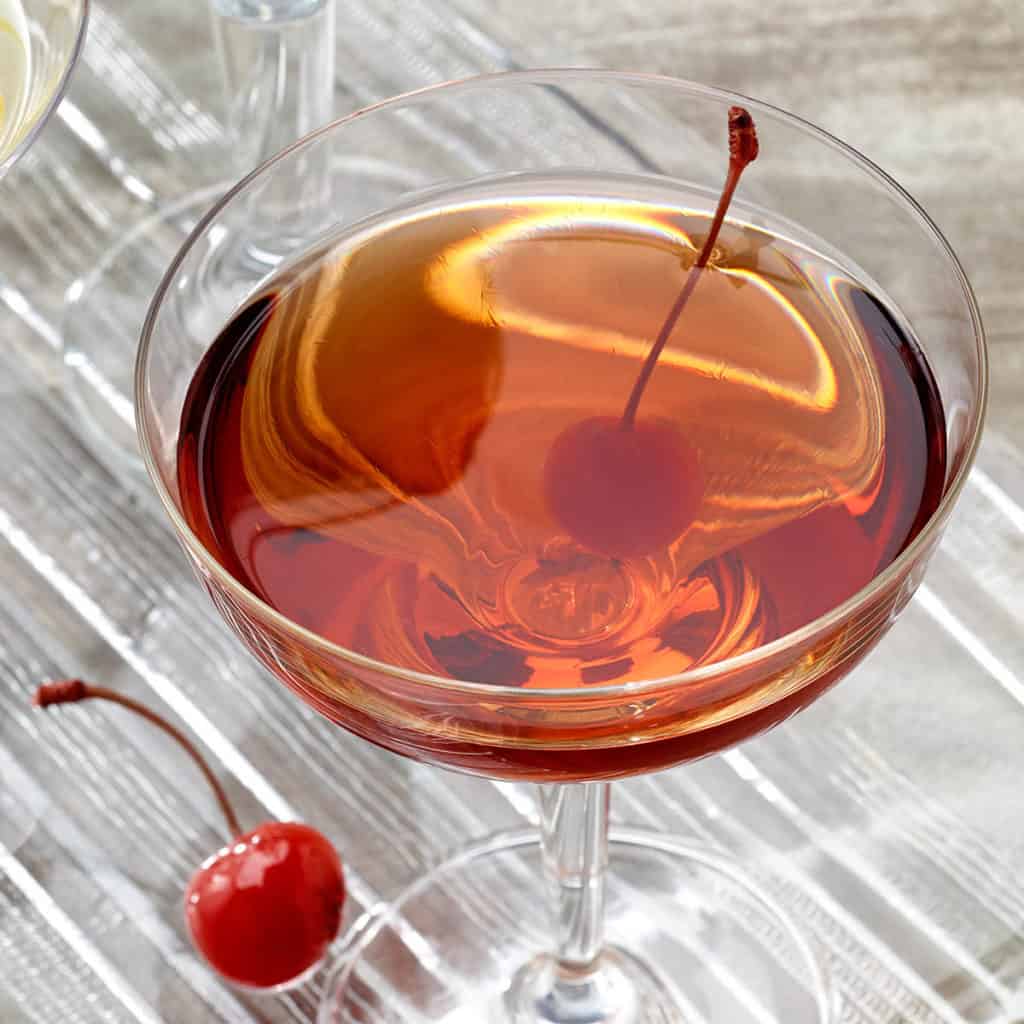 Robert follows the Brown Palace's lead and uses rye whiskey in his Manhattan. The rest of his recipe calls for the traditional ingredients in a "Perfect" Manhattan. While creating his recipe, we both learned that there are several different types of Manhattan cocktails (traditional, dry, perfect, etc.) – who knew! The basic differences are the liquor (rye or bourbon) and the type of vermouth (only sweet, only dry, or a combination of the two).
A Perfect Manhattan is considered to have a nice balance of sweet and dry, and that's why Robert uses its ingredients. In addition to rye, Robert includes both sweet and dry vermouth as well as bitters. He opts for a maraschino cherry garnish instead of the traditional lemon twist called for in the  "Perfect" version. Speaking of maraschino cherries, Robert recommends Luxardo brand from Italy – they are more flavorful, not as sweet, and don't have any artificial coloring added.
Pin it now to save for later!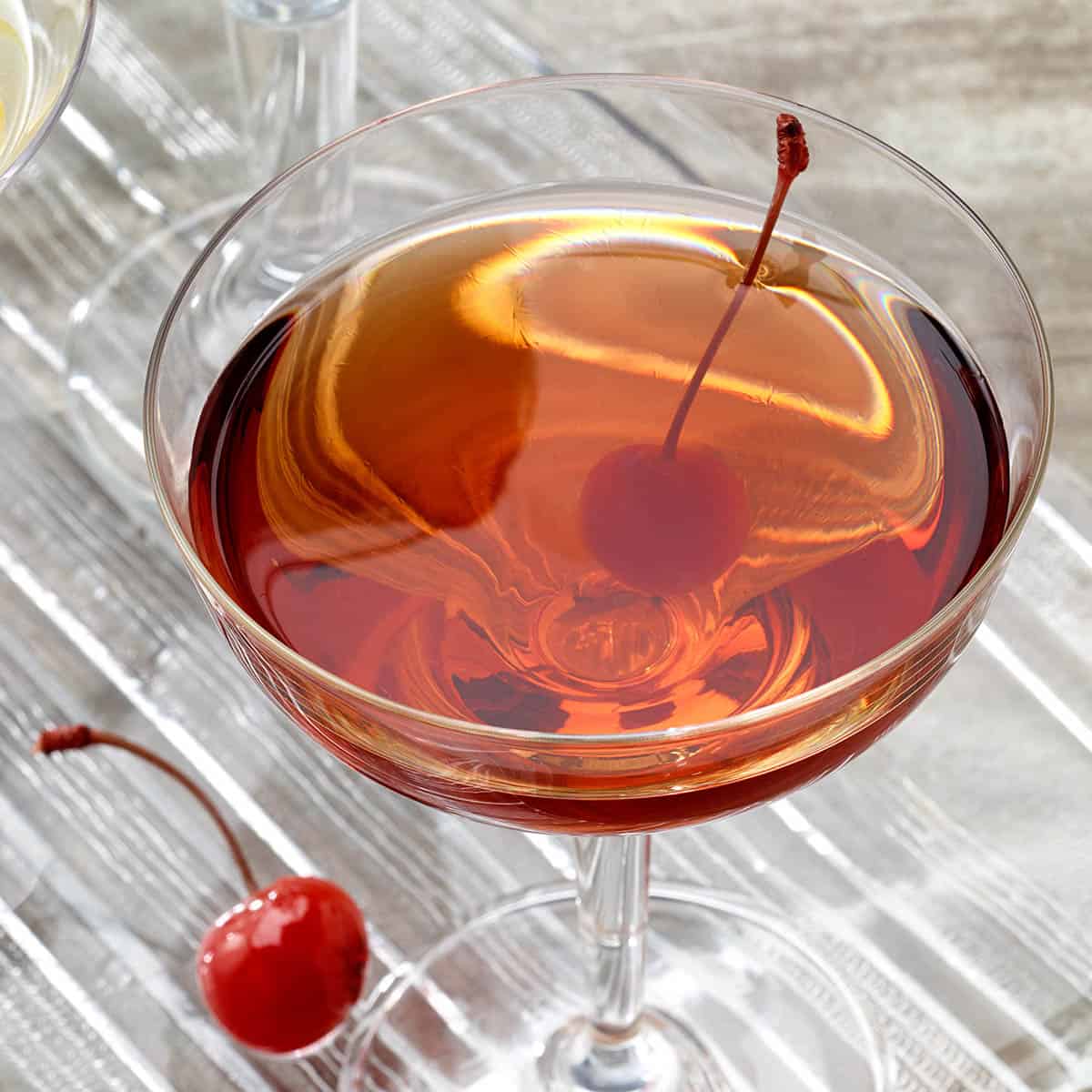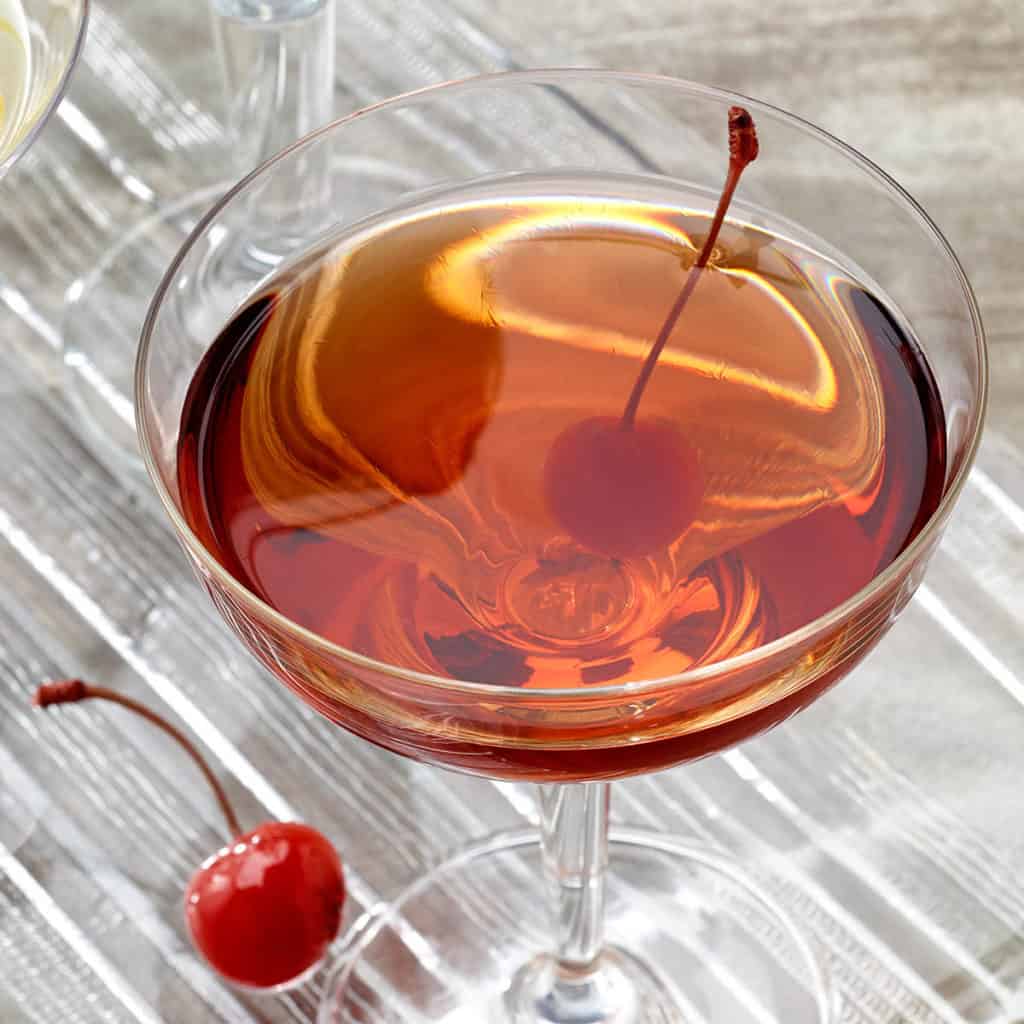 Robert's Perfect Manhattan
Author:

Yield:

One cocktail

Category:

Cocktails, easy entertaining
---
Description
My husband Robert's Perfect Manhattan cocktail is smoky and full-bodied, but isn't as sweet as most – he uses rye instead of bourbon!
---
4 ounces (1/2 cup) good quality rye whiskey
2 ounces (1/4 cup) sweet vermouth
1 ounce (2 tablespoons) dry vermouth
Several shakes of bitters

Garnish: maraschino cherries (Luxardo brand)
---
Instructions
Fill a martini or coupe glass with ice water to quickly chill; let stand 1 to 2 minutes. Drain and dry.
Fill a cocktail shaker with ice cubes (large cubes won't melt as quickly as small cubes in the spirits and/or liqueur).
Add rye, vermouths and bitters. Shake well.
Pour through a cocktail strainer into a chilled martini glass.
Garnish with cherries, if desired, and serve.
---