Take your Mexican dishes up to the next level with our flavorful homemade Taco (Mexican) Seasoning!
With a father who grew up in Arizona, my family frequently enjoyed Mexican food for dinner – and I still love it today. There are several of our family favorites in A Well-Seasoned Kitchen®.
What is Mexican flavor?
The flavor of Mexican food is very unique. It tends to be vibrant, spicy but not always hot, and often a bit smoky in taste.
What are typical Mexican spices?
Most Mexican foods contain the spices cumin, chile powder, paprika and sometimes coriander. Since Mexican food often includes garlic, I also add in garlic powder.
What is Mexican seasoning?
Mexican seasoning is a mixture of spices that can easily add Mexican, or Southwestern, flavor to most any dish. Like most spice blends, it's a time saver because you don't have to take the time to measure out multiple ingredients to add to your dish – it's all in one convenient mix!
What is Mexican seasoning made of?
I have found that I like to make my own Taco Seasoning (also called Mexican Seasoning) – which is simply a blend of chili powder, cumin, garlic and cayenne pepper. I also throw in a fair amount of paprika, to add even more depth to the flavor.
One trick I learned from my cousin Jim Kidwell – who is a fabulous home gourmet – is to make your own chili powder from a blend of a variety of chili powders (ancho, chipotle, etc.). Jim regularly sends me a supply of his special blend, but you can easily make your own. Just browse through the Mexican aisle in your grocery store, or head out to a specialty spice store. You'll be amazed at the various types of chili powders that are available today.
What is the difference between taco seasoning and Mexican seasoning?
Taco Seasoning and Mexican seasoning are basically the same.
Is Mexican seasoning the same as fajita seasoning?
For the most part, yes. Mexican seasoning may have more chile powder, and fajita seasoning may have more cumin – but you'll find many different recipes for both that are pretty much the same.
How to Make Mexican Seasoning Spicy
My Mexican seasoning has cayenne pepper in it, to give it a bit of a kick! Just add more to ramp up the spiciness.
How Much Mexican Food Seasoning to Use
How much seasoning to use depends on what you are making. In my recipes, I'll always tell you how much to use!
How to Store Mexican Spice Blend
Store this seasoning blend in a closed container (I use an old spice or herb jar) and in a dry, cool place in your kitchen.
How long does Mexican meat seasoning last?
Stored properly (see above), Mexican Seasoning will last up to 6 months.
Print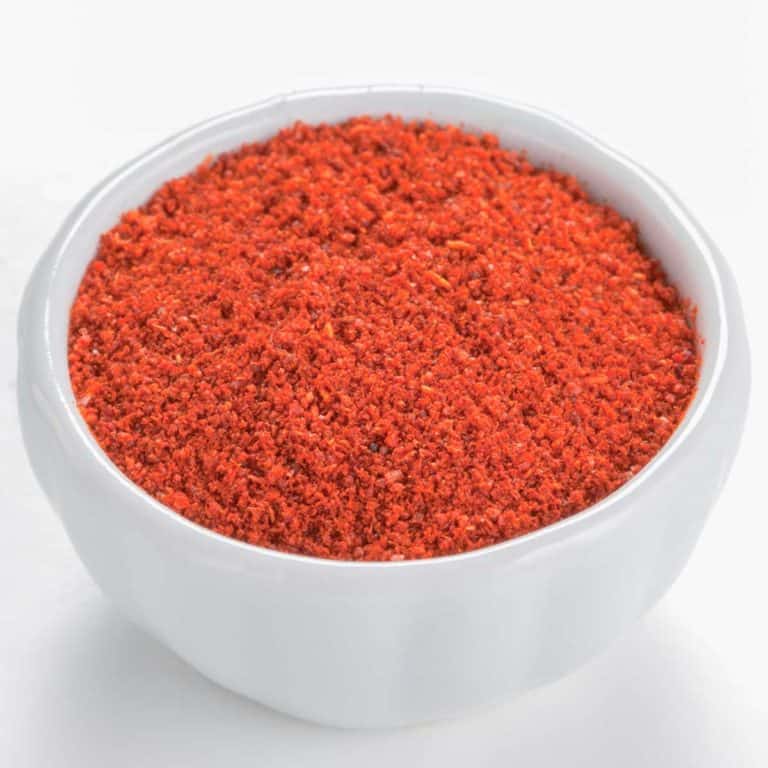 Mexican Seasoning
Homemade Taco Seasoning is the best! So easy to prepare with a mix of chili powder, cumin, garlic, cayenne pepper – and I add paprika, too.
Prep Time:

5 minutes

Total Time:

5 minutes

Yield:

Makes just shy of 1 cup

Diet:

Low Salt
1/2 cup

chili powder

1/4 cup

paprika

2 tablespoons

ground cumin

2 teaspoons

garlic powder

1 teaspoon

cayenne pepper

1/2 teaspoon

salt
Instructions
In a medium mixing bowl, stir together all ingredients. Store in an air tight container.
Notes
A trick we learned from cousin and fabulous home gourmet Jim Kidwell is to use a blend of various chili powders – chipotle, ancho, hot, etc. You can find them with the Mexican food in major grocery stores, at farmer's markets and specialty spice stores.
Author:

Category:

seasonings, Mexican, southwestern