Chicken is quite possibly one of the most versatile ingredients we have on hand, but let's face it – it's easy to tire of the same-old chicken dishes that we prepare time and again. There's no need to send the chicken to the back of the freezer. What you need is a new infusion of recipes that will dress it up in new ways. Today I'm sharing my top 10 easy and delicious ways to prepare chicken.
10 Easy and Delicious Ways to Prepare Chicken
Stuffed – Chicken is so delicious when stuffed with yummy goodness. For a special treat, serve your friends and family my Spinach and Cheese Stuffed Chicken Breasts with a Cherry Balsamic Glaze. It's fun to experiment too – create your own special stuffing mixture!
Stir-Fried – A quick stir-fry with chicken and vegetables is a low-fat, easy and delicious weeknight option. Flavor options and combinations are endless. Here's a favorit of mine: Healthy Chicken Stir-Fry.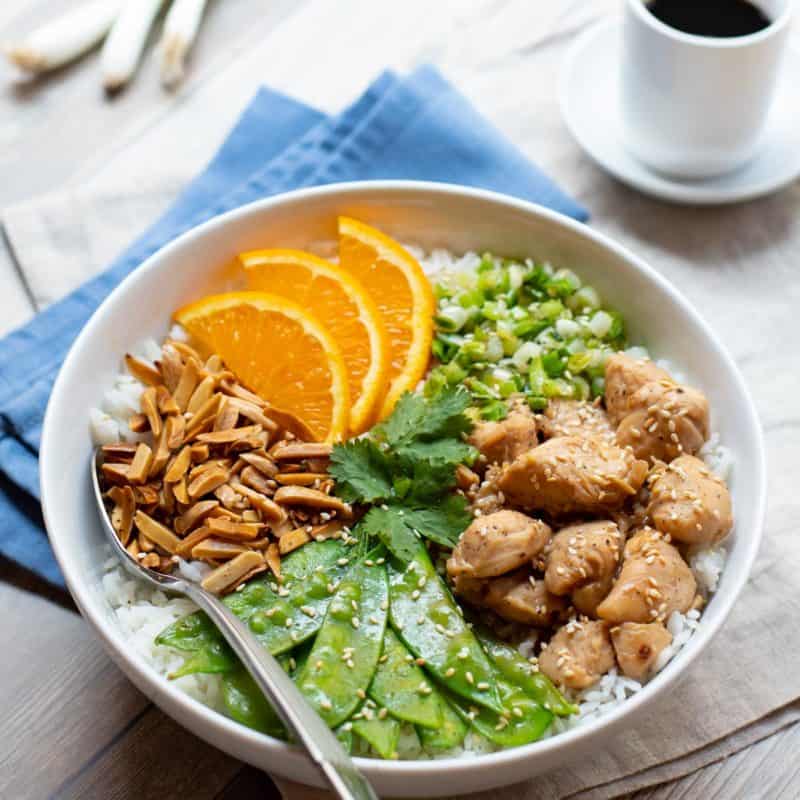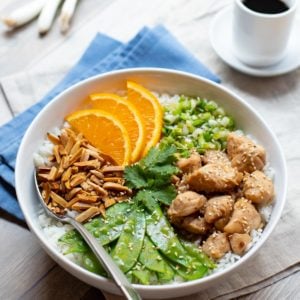 Rubbed – Chicken breasts take on a new personality when rubbed with sweet, smoky or salty spices and then grilled or broiled. A spiced chicken breast is perfect when sliced for topping a salad. Try one of the great rubs from www.savoryspiceshop.com or www.penzeys.com.
Sauced – Every cook should have a couple of go-to pan sauces. Any pan-fried chicken breast laced with simple sauce that takes advantage of the fond, or leftover brown bits from cooking the chicken breast, can take a dish from ho-hum to hooray! Sautéed Chicken Breasts with Tomato-Olive-Caper Sauce are quick and easy to prepare.
Crusted – Homemade breadcrumbs, Panko, Parmesan or pecans – all of these and many more make great crunchy coatings. I'm partial to our Mexican Baked Chicken, which comes together easily and is complemented by delicious fresh ingredients, like avocado and tomatoes.
Marinated – Marinades need only about an hour to penetrate the meat. Whether you're cooking one breast or four, simply mix your marinade in a re-sealable plastic bag, drop in the breasts, seal, shake and refrigerate before grilling or broiling. Try our Ginger-Orange Chicken with Spicy Cousous, where you marinate the chicken after it's cooked!
Shredded – Shredded chicken is a go-to staple for salads, soups, pastas, enchiladas, burritos, and tostadas. Two of my favorites are Chicken Enchiladas Suizas  . . .
. . . .and Curried Chicken Pasta Salad.
Roasted – Whether roasted whole or in pieces, warm and juicy roasted chicken is an ultimate comfort dish. A healthy and easy midweek dish is our Chicken with Olives and Artichokes.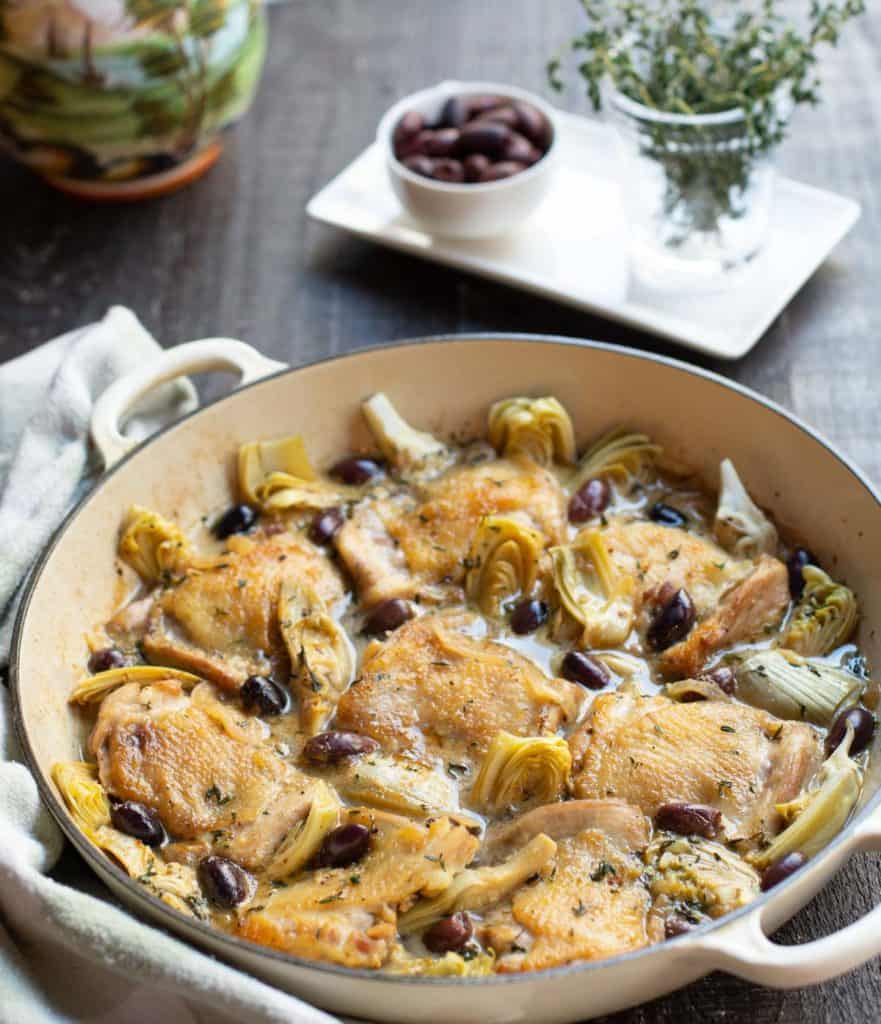 Kabobbed – Cube your chicken, skewer it with your choice of vegetables and grill it. Voila! A quick and delicious meal for any night of the week. A delicious kabob dish from another fav food blogger of mine: thecafesucrefarine.com/asian-barbecued-chicken-and-veggie-skewers
Grilled – Grilled chicken is a  classic summer dish and always a crowd pleaser. Our recipe for Grilled Chicken with Tomatoes and Goat Cheese is a delicious dinner for a weeknight, and pretty enough for entertaining, too.