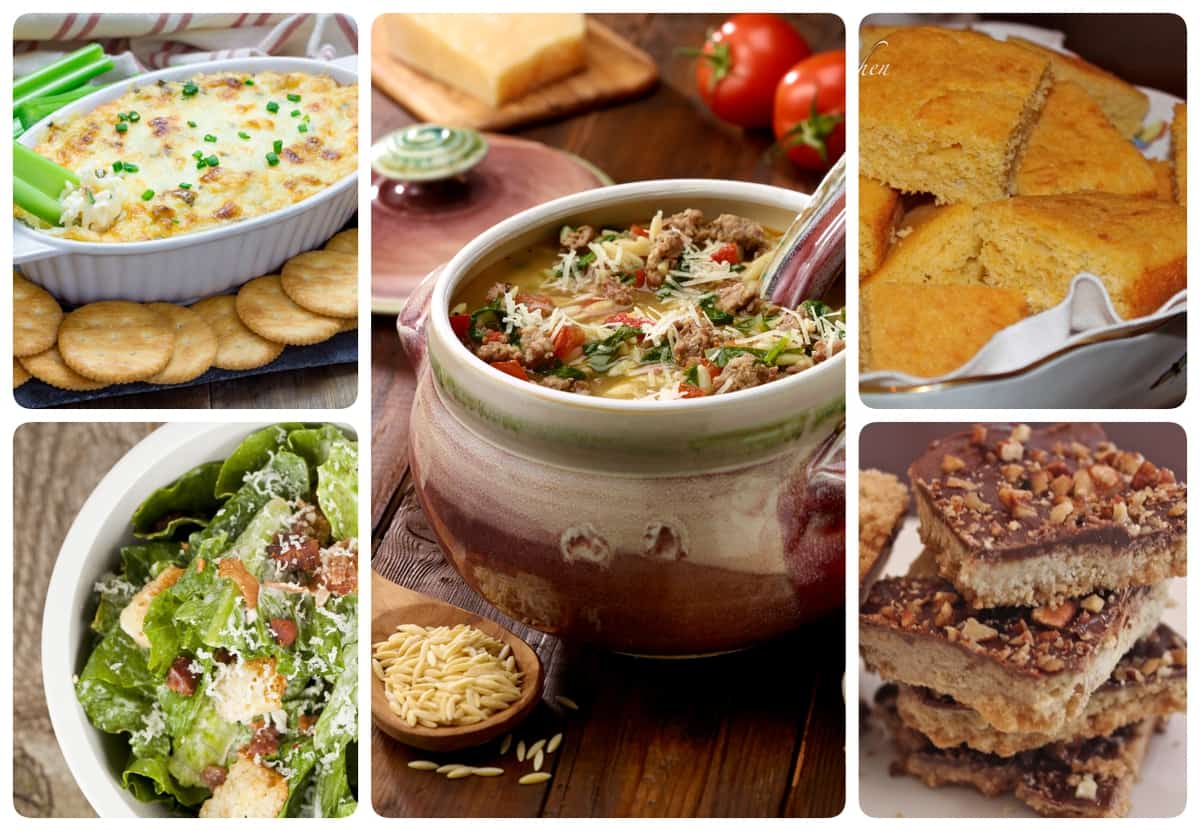 This hearty make ahead menu is the perfect combination of dishes to serve at the end of a fun-filled day of skiing or snowshoeing. After hitting the slopes all day, my friends and family are pretty tired, hungry and looking for warm and comforting food (and, of course, good wine!). The beauty of this satisfying menu is that every dish can be made ahead of time, and then reheated (as needed) before serving. The meal begins with a scrumptious crab dip, followed by flavorful and nourishing Italian-inspired sausage and orzo soup accompanied by cornbread and a Caesar salad. The meal finishes with purchased ice cream and toffee-flavored cookies. The perfect end to a perfect day!
Après Ski (or Snowshoe) Dinner Menu
Après Ski (or Snowshoe) Dinner Make Ahead Game Plan
Up to one month ahead: Prepare and freeze cookies. Purchase ice cream.
Three days ahead: Make salad dressing; cover and refrigerate.
Two days ahead: Make cornbread; wrap and refrigerate. Make soup up to point of adding spinach and cheese; cover and refrigerate (when reheat, add more broth as the pasta will absorb some of the liquid while sitting.)
One day ahead: Make crab dip; cover and refrigerate.
Recommended wines
White: A nice dry Riesling.
Red: A rustic and medium-bodied Chianti.

Enjoy!