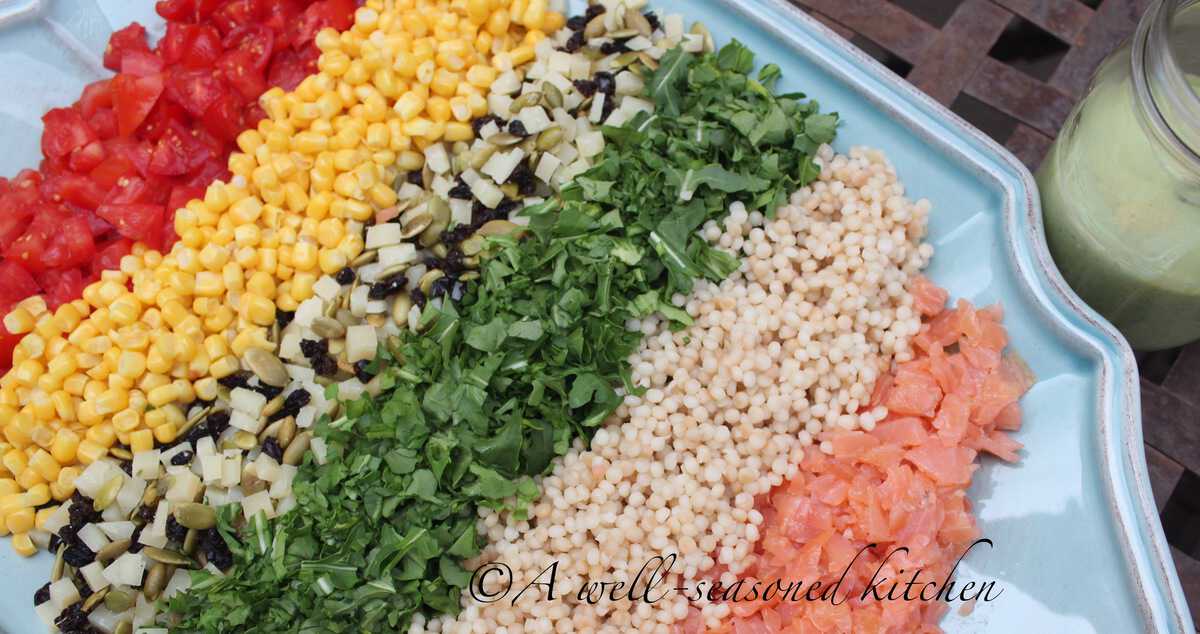 Discover a collection of more exclusive recipes in both of Lee's books,
A Well-Seasoned Kitchen and Fresh Tastes. Order Now (Free Standard Shipping)
I used to love spoiling my mom on Mother's Day. After going to church, she would ask me, my brother Jim and our Dad to help her in the garden – cleaning and prepping for spring planting. (Due to the risk of late season snow storms, we don't typically plant annuals in Denver until after Mother's Day.) After toiling in the garden for a few hours, we would treat mom – and ourselves! – to a delicious lunch. Given the schedule, the menu had to be completely made ahead. While mom is no longer with us, this year I put together this scrumptious, make ahead lunch menu in her honor. You can serve this in your dining room, on your patio, or even as a picnic. So, go ahead and show your mom how much you love her with this meal!
Feta Mousse
Gazpacho Blanco (p.53, A Well-Seasoned Kitchen®)
Smoked Salmon Chopped Salad
Nama's Rolls (p.218, A Well-Seasoned Kitchen®)
Lemon Ginger Blueberry Tart (p.226, A Well-Seasoned Kitchen®)
Trackbacks/Pingbacks