Get a fresh start on the new year with fresh recipes!
At the beginning of the year, I always focus on my new year's resolutions – what areas of my life I want to improve, or goals I want to accomplish, in the coming year. Well, continuing to eat better is usually on my list! I have found over the years that eating "better" – or eating "healthy" – can have many different meanings to different people. For some, it's smaller portions, for others, it's fewer carbs, or less sugar, less fat, etc. For me, in 2018, I'll be focusing on preparing dishes made with fresh ingredients, and minimizing the use of processed foods. I'm also going to stay away from prepared foods with a lot of unnecessary additives, and eat organic when and where possible, to avoid the unknown chemicals on non-organic and genetically modified foods.
I actually started cooking this way a few years ago, hence the attention to this area of healthy cooking in many of the recipes in my cookbook Fresh Tastes. In this post, I'm sharing ten recipes that utilize fresh ingredients, that are also lower in fat, sugar and calories. And, you know what? By staying away from processed foods and eating dishes made from fresh, flavorful, organic ingredients – the resulting meals are not only healthy, they're delicious too!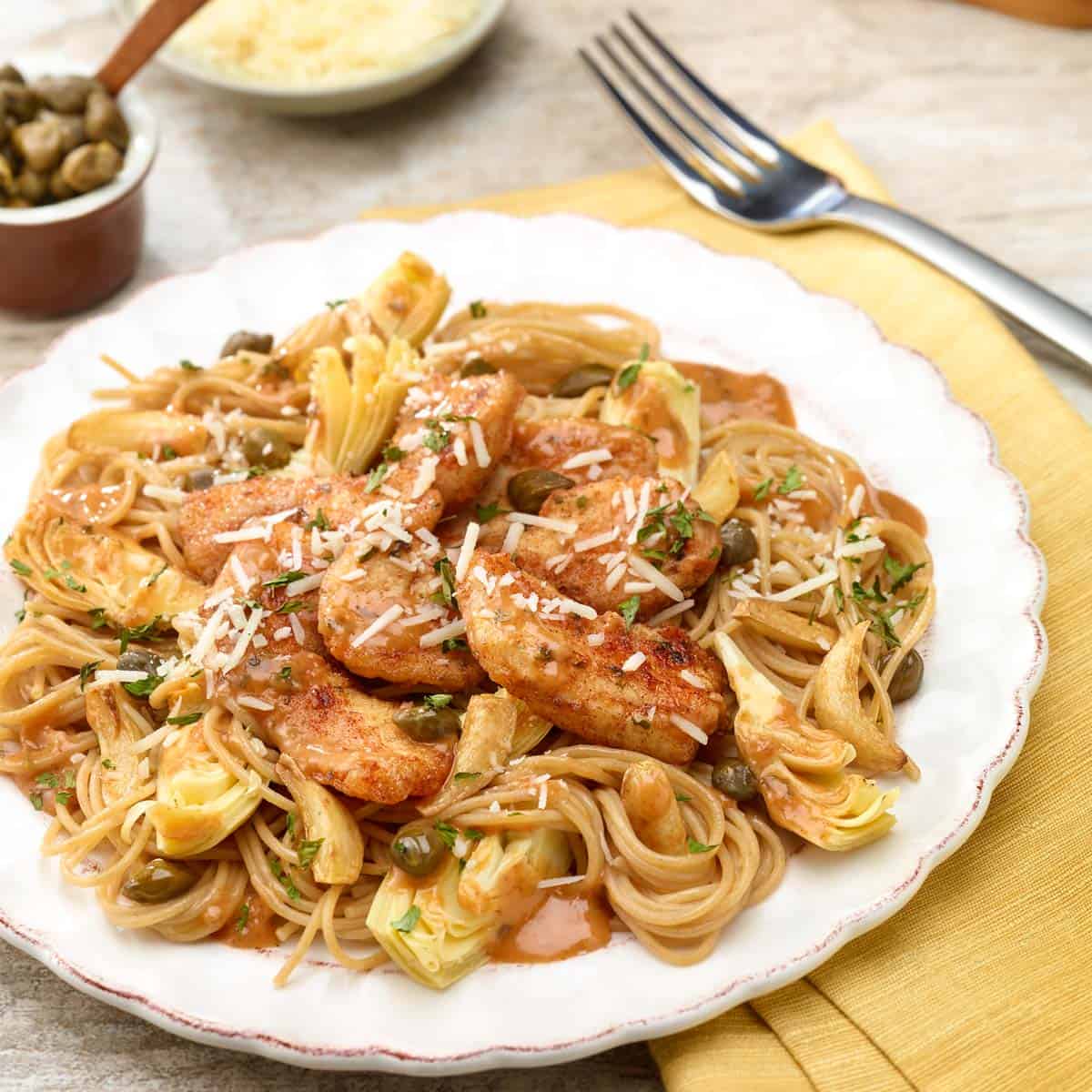 This light and healthy pasta is heavy on the garlic! You can leave it out, but personally I love garlic, and the extra dimension it adds to this dish. Chicken is sautéed in garlic oil, then cooked in wine and broth along with artichokes and capers. The sauce is then served atop angel hair pasta.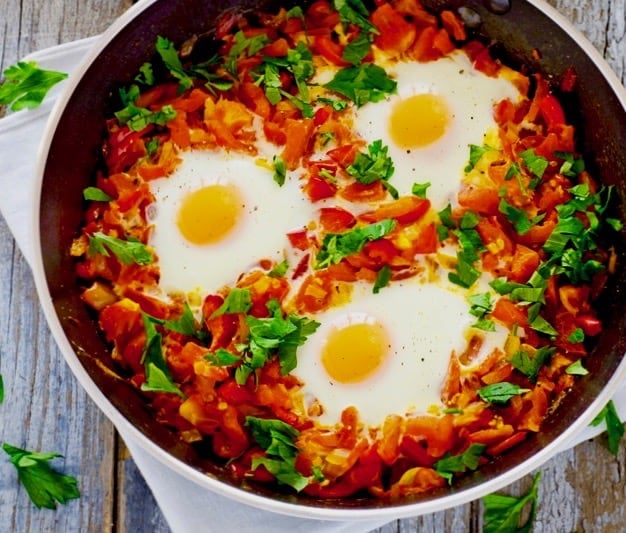 Whip up a quick tomato sauce, then place in a few eggs and cook until desired doneness. Finish off with a bit of Parmesan cheese, and presto! you have a healthy, scrumptious breakfast.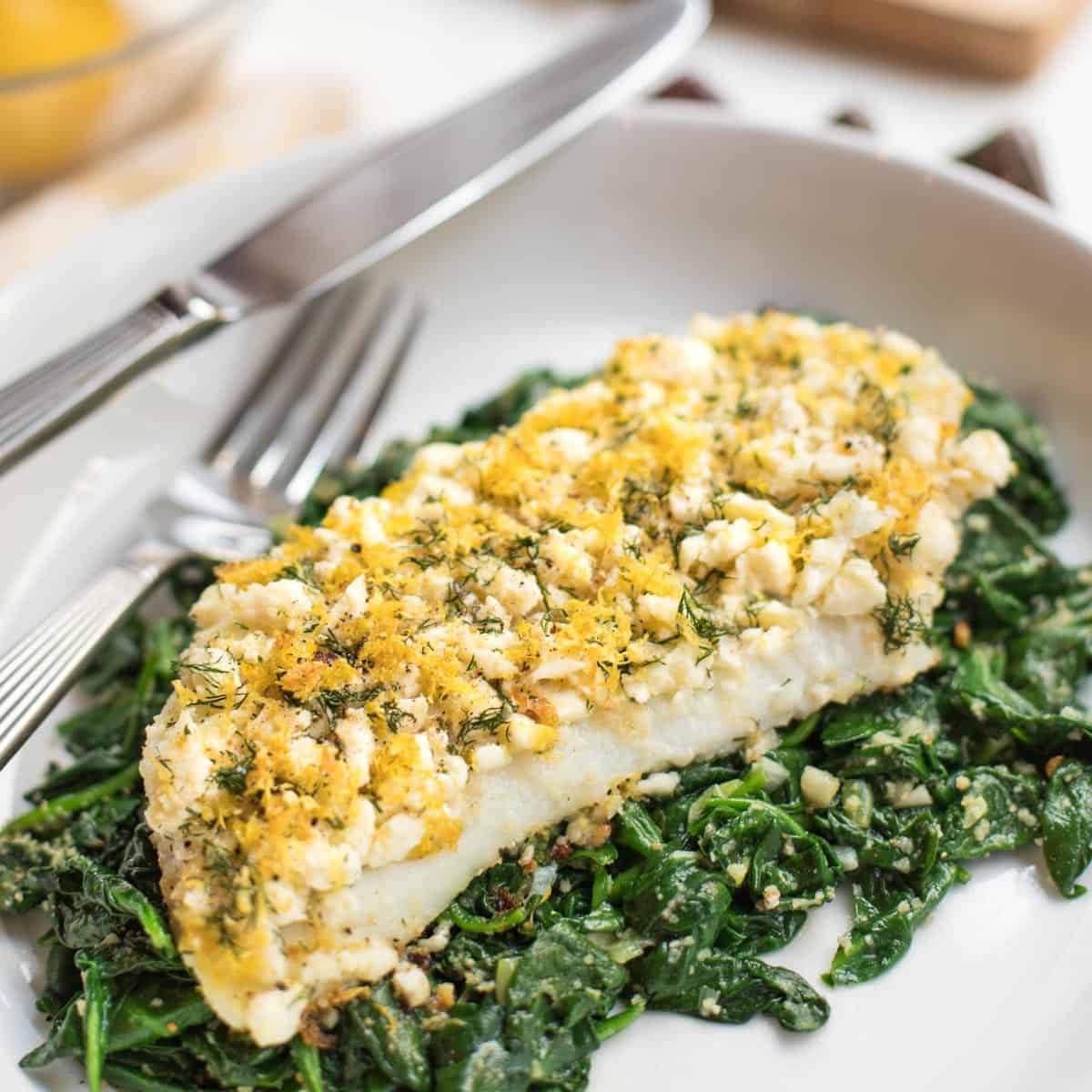 This dish is quick, easy, delicious, beautiful on the plate – and healthy too. Fresh cod fillets are topped with lemon zest, chopped dill and crumbled feta cheese and then roasted. They are served atop a bed of sautéed garlic-y spinach that is spiked with breadcrumbs and red pepper flakes.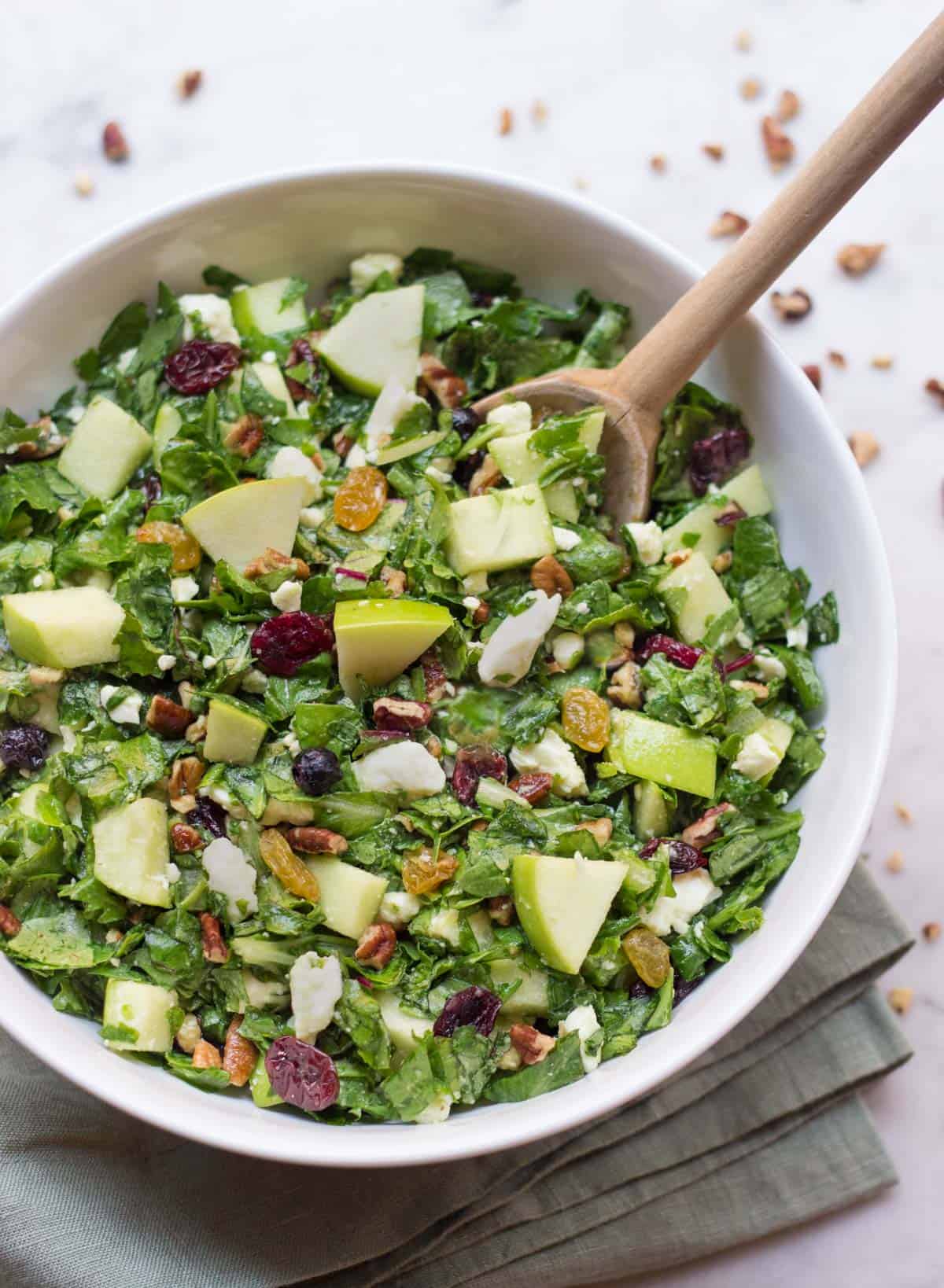 In this recipe, I combine chopped hearty greens (like baby kale, spinach, Swiss chard, arugula) with chopped apples, pecans and feta cheese – and then add dried cranberries, golden raisins and blueberries for a pop of color and sweetness. Then it's all tossed with a white balsamic and olive oil mixture. Yum!

A festive and fun one-dish meal — breaded and baked chicken topped with salsa, Cheddar cheese and sour cream and served with lettuce, tomatoes and avocado.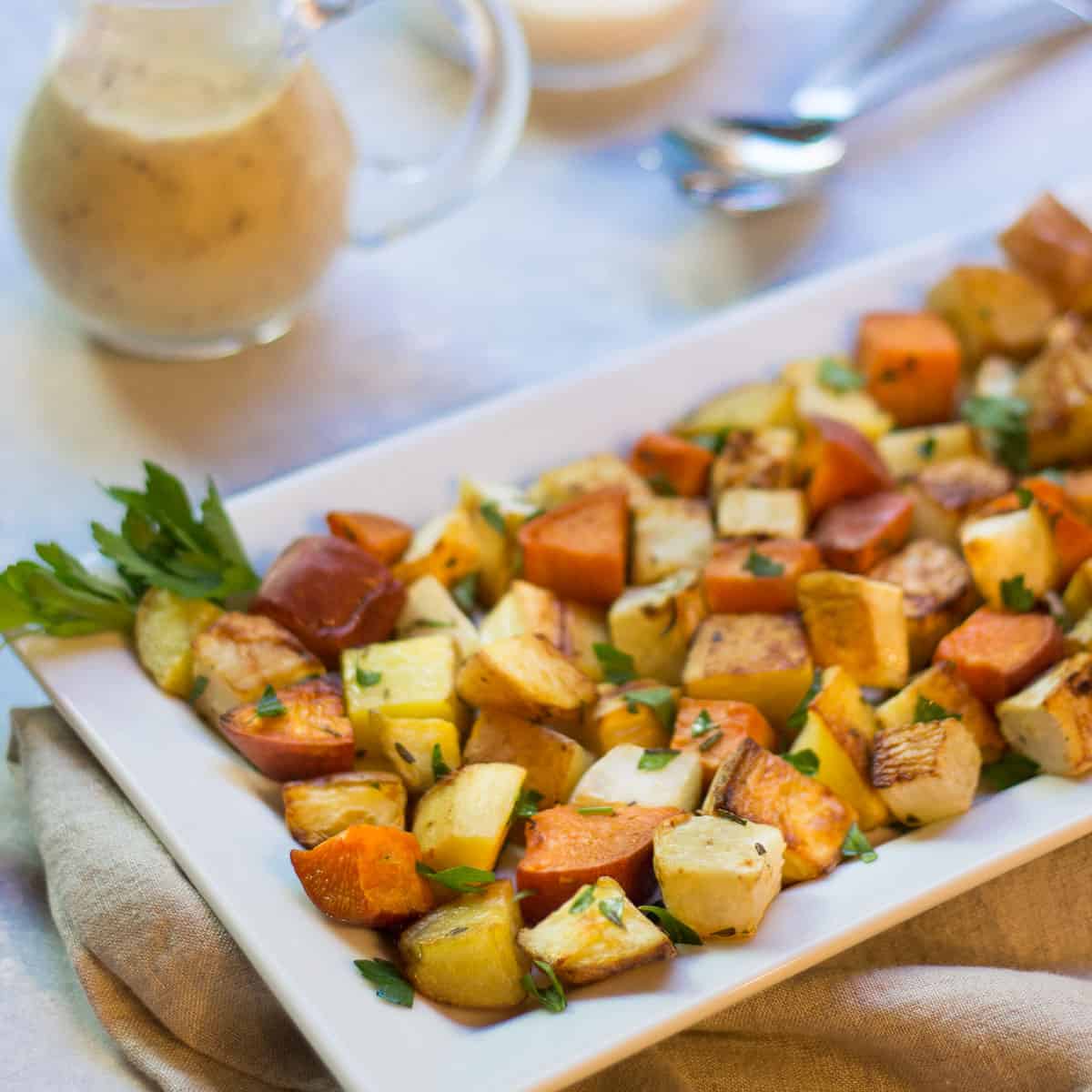 Roasting vegetables concentrates their flavor, and they come out tender on the inside and golden brown and slightly crunchy on the outside. In this recipe, these root veggies are simple to prepare – just chop, toss with olive oil and season with fresh rosemary, salt and pepper. Pop them in the oven and in around 30 to 40 minutes you have a colorful, scrumptious side dish.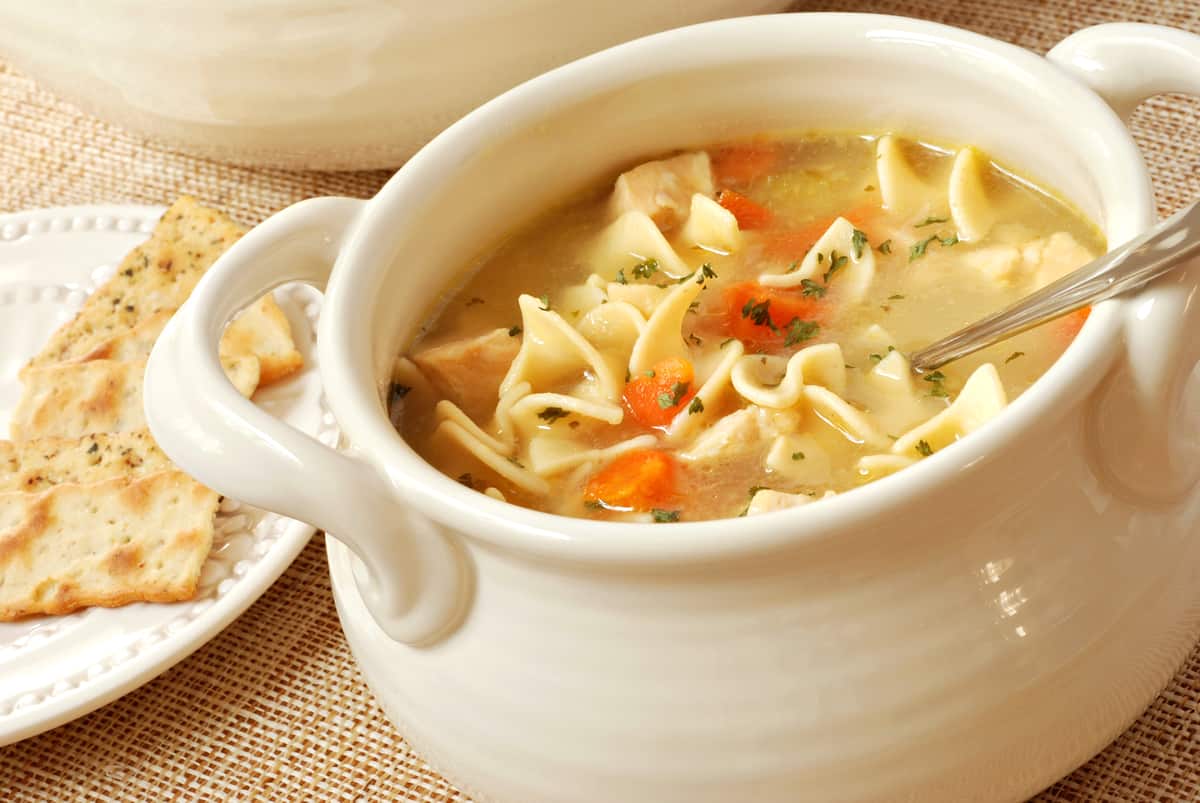 Who doesn't like chicken noodle soup, especially when tired or sick? I know it always makes me feel better, especially in early January when I am recovering from the hectic – but fun – holidays!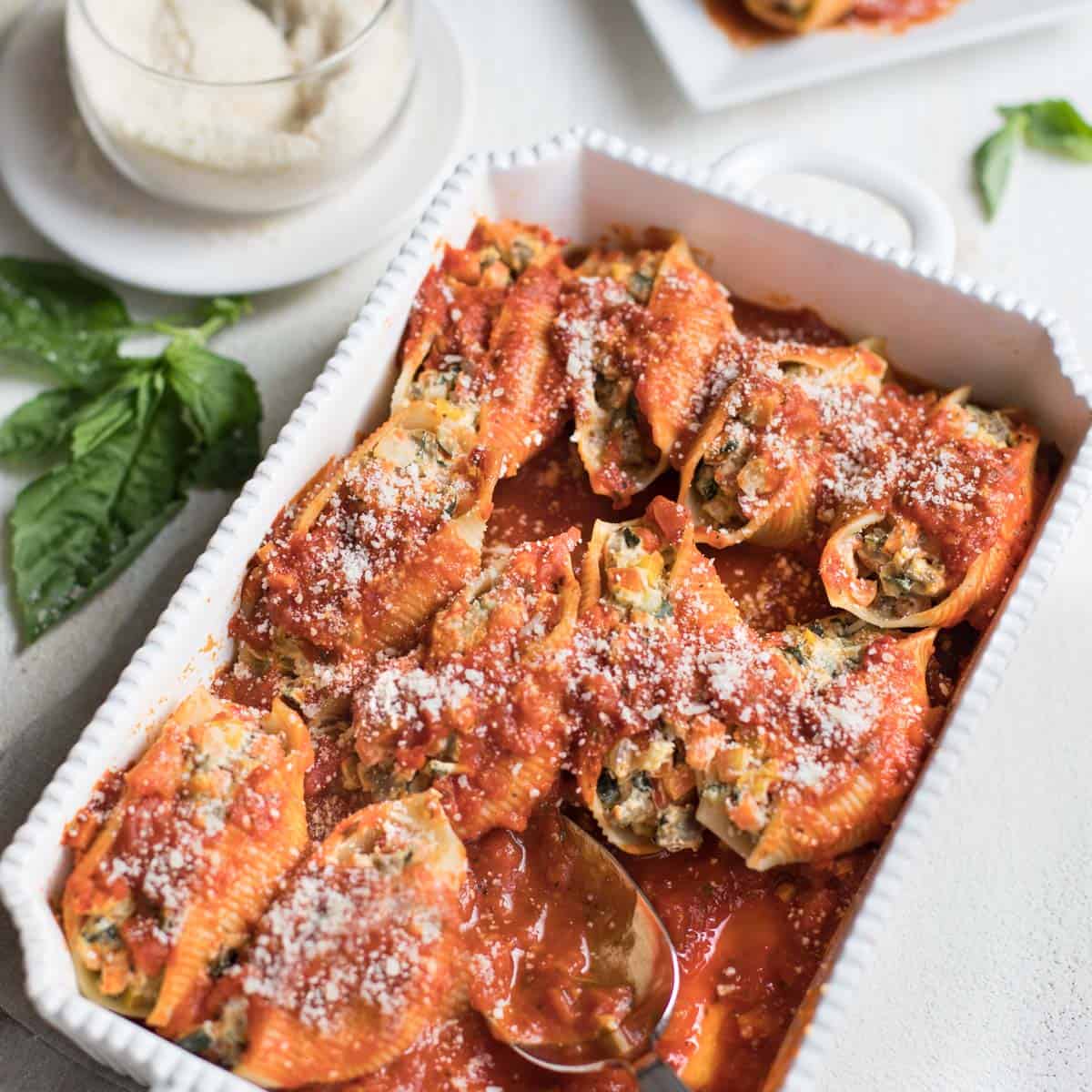 I was intimidated by stuffed shells for years – they just looked so complicated to prepare. But, I did love the presentation, and the deliciousness. Once I finally decided to give them a go, I found they're surprisingly easy to make, and now I serve them all the time! This recipe uses ground turkey, lots of veggies and small amounts of cheese, keeping it on the healthy side.
A quick and easy soup to prepare, that I like to serve with my Turkey, Chutney and Cheese Panini. (Both recipes are included!)

Healthy, quick and easy 5-ingredient, gluten-free omelets, inspired by a trip to Southern France!
Enjoy!!