Now that it's Fall, it's officially soup season. Yay! I love soups. My favorite way to warm up on a cold and rainy (or snowy) night is to curl up in front of a cozy fire with my husband Robert and a steamy bowl of flavorful soup. So, I'm sharing five of my favorite main dish soup recipes for you to savor. Easy to prepare and full of flavor, these delectable soups are comfort food at their best. From Italian Sausage, Spinach and Orzo Soup to Artichoke and Chicken Chowder, there's a soup to fill you up and keep you warm all week long!
This mouthwatering Italian Sausage, Spinach and Orzo Soup recipe came to me from good friend Carol Nollsch. It's my favorite kind of recipe — quick and easy to prepare from items usually on hand (with limited chopping!) and full of flavor. Robert is half Italian, and this dish ranks at the tippy top of his soup list.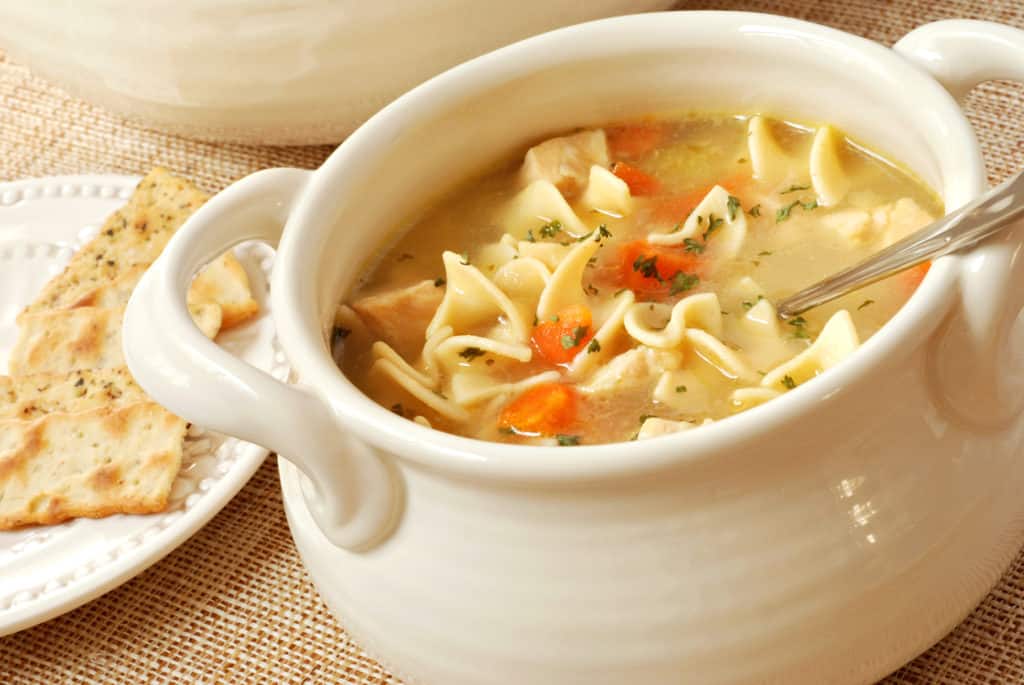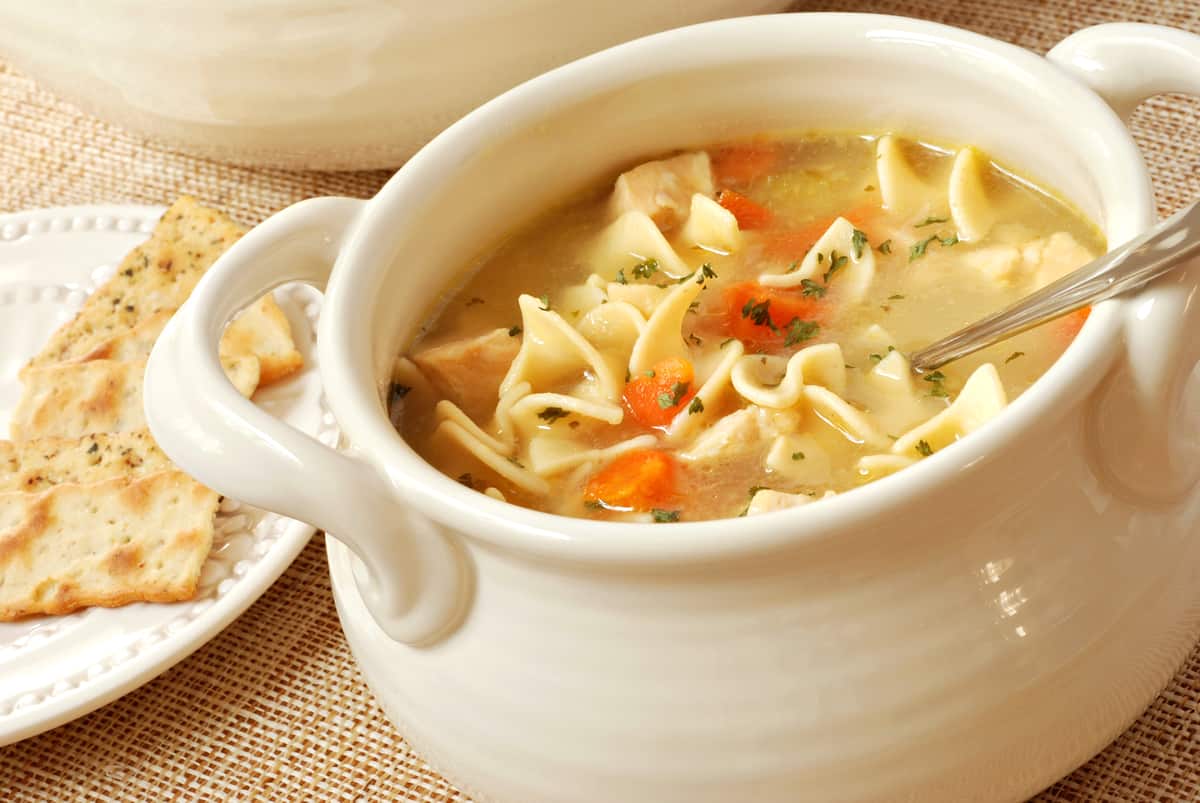 Who doesn't like chicken noodle soup, especially when tired or sick? I know it always makes me feel better. This simple soup is so comforting and full of flavor that Robert and I enjoy it even when we aren't sick!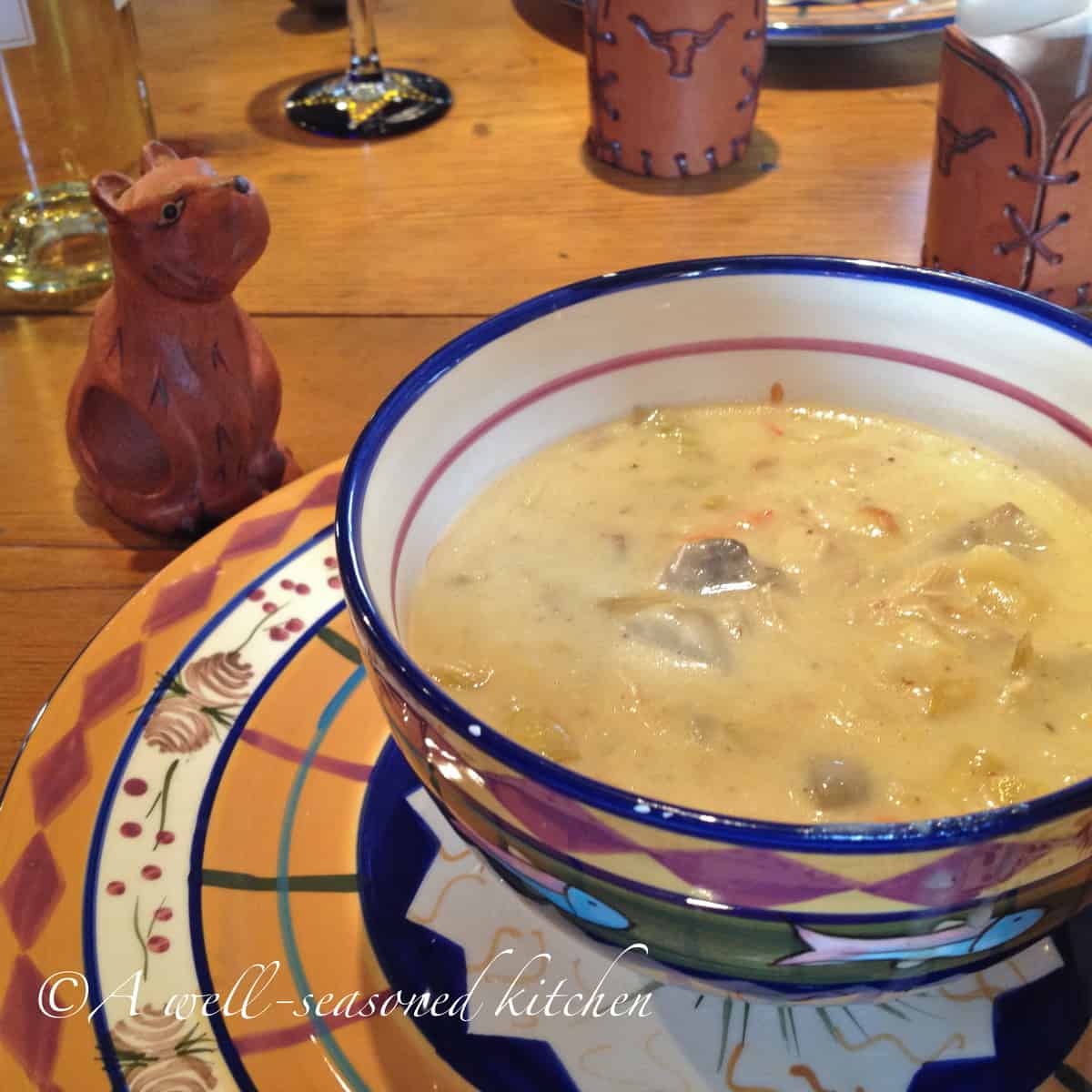 This Artichoke and Chicken Chowder is a wonderful combination of flavors, including the addition of red bell pepper, onion, mushrooms and garlic to the artichoke and chicken – all swimming around in a cheesy sauce. YUM!
This recipe is a favorite of ours – which is one of the reasons it ended up as the cover photo on my first cookbook, A Well-Seasoned Kitchen®. Mulligatawny is a curry-flavored soup, originally from East India. There are many versions – our recipe started with an old one from mom's recipe box, which she and I added to and updated.
I love split pea soup – it has a rich, deep, smoky flavor. The peas break down in the cooking process, resulting in a creamy consistency – but with some texture, since you don't have to purée it in a blender to get that creaminess.
Enjoy!!