Print
Vodka Martini with a Twist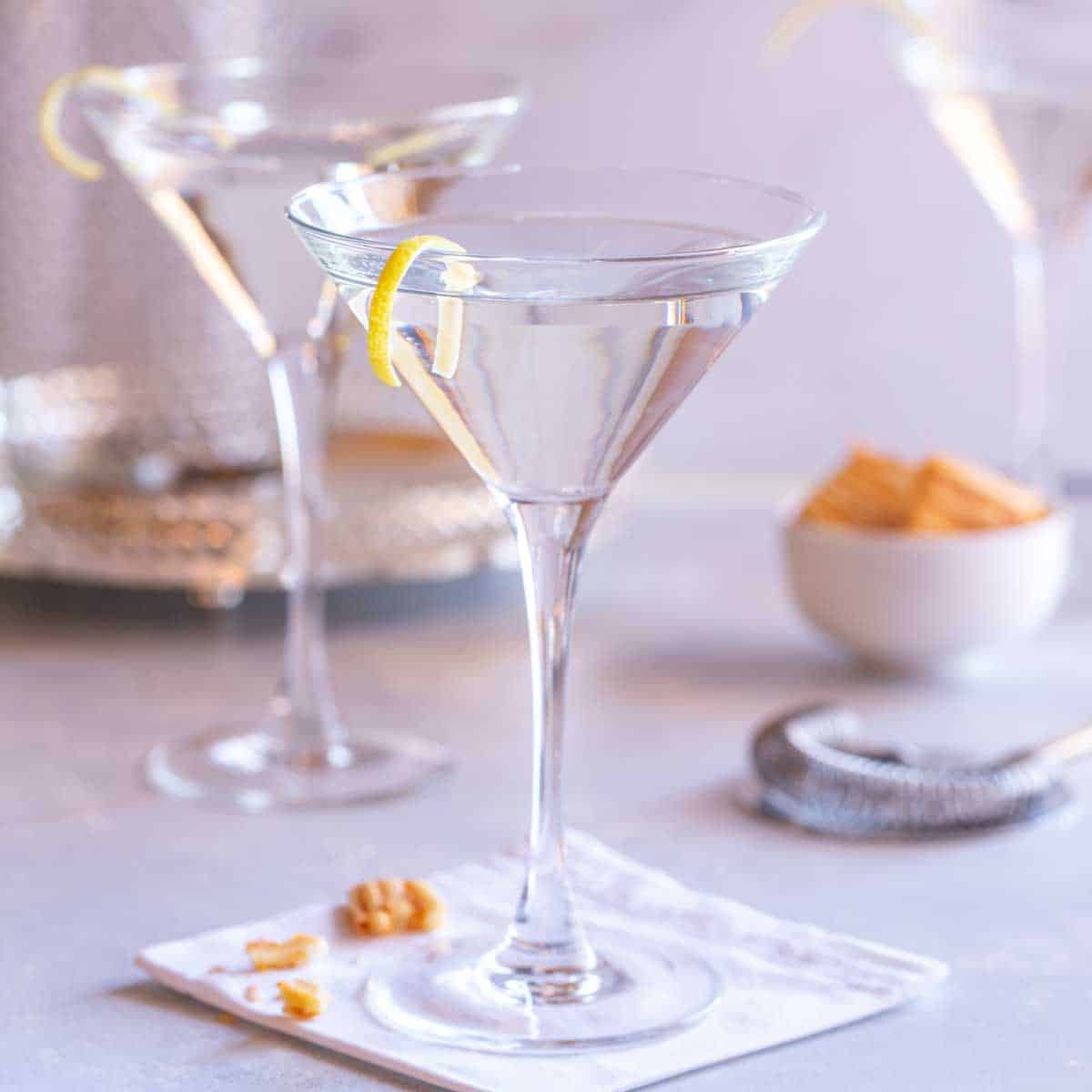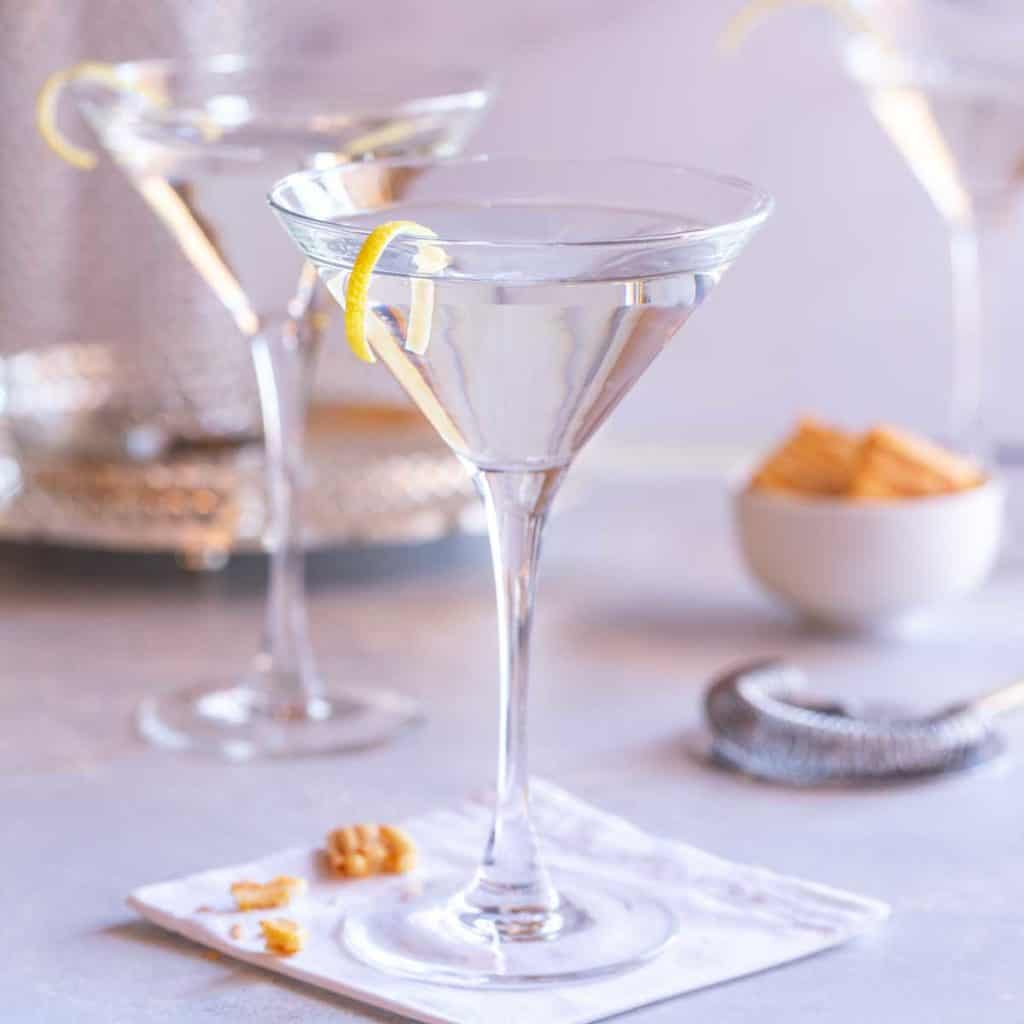 With my husband Robert's unique Vodka Martini recipe, you can surprise and wow your friends and family at your next gathering. He's become known far and wide for his super popular dry martinis, which call for a special ingredient and no vermouth. They are easy to make – and you can even whip up a batch ahead of time!
Ingredients
5 ounces

(about

2/3 cup

) good quality vodka
Splash to

1 ounce

(

2 tablespoons

) Cointreau, or other orange flavored liqueur. Can also use ginger liqueur
Lemon twist – see directions in Notes section
Fill martini or coupe glasses with ice water to quickly chill; let stand 1 to 2 minutes. Drain and dry.
Fill a cocktail shaker with ice cubes (large cubes won't melt as quickly as small cubes in the spirits and/or liqueur).
Add vodka and Cointreau and shake vigorously for 10 to 15 seconds.
Pour through a cocktail strainer into a chilled martini glass.
Rub a lemon twist around the rim of the glass, then drop it into the martini.
Notes
How to make a lemon twist: Using a vegetable peeler, start near one of the poles of the lemon and cut downward to get a wide strip of lemon peel. Try to get as little of the white part as possible as it is bitter. If desired, cut in half vertically if twist is very thick.
Keywords: martini, cocktails, lemon, vodka
© A Well-Seasoned Kitchen ®