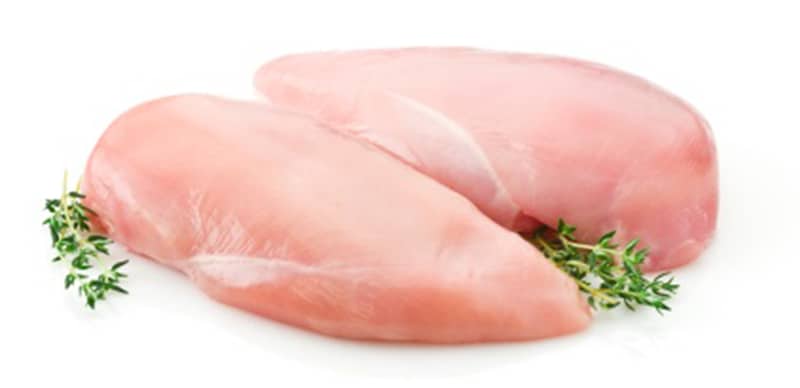 Discover a collection of more exclusive recipes in both of Lee's books,
A Well-Seasoned Kitchen and Fresh Tastes. Order Now
When a recipe calls for cooked chicken, my preferred method is braising, using boneless, skinless chicken breasts. I find this method results in moist, flavorful chicken.
4 boneless, skinless chicken breasts
1/2 cup sherry, white wine or chicken broth
1 bay leaf
Place the chicken breasts in a single layer in a large skillet with a lid; add sherry and bay leaf.  Bring to a boil; reduce heat, cover and simmer for 16 to 20 minutes or until tender and no longer pink (check by removing largest breast and cutting into thickest part).  Remove from pan and set aside to cool.  Shred or chop chicken.
Note: if the chicken breasts are frozen, place in a large saucepan, increase amount of liquid to cover the breasts, and follow directions above, Increase cooking time by 3 to 5 minutes.