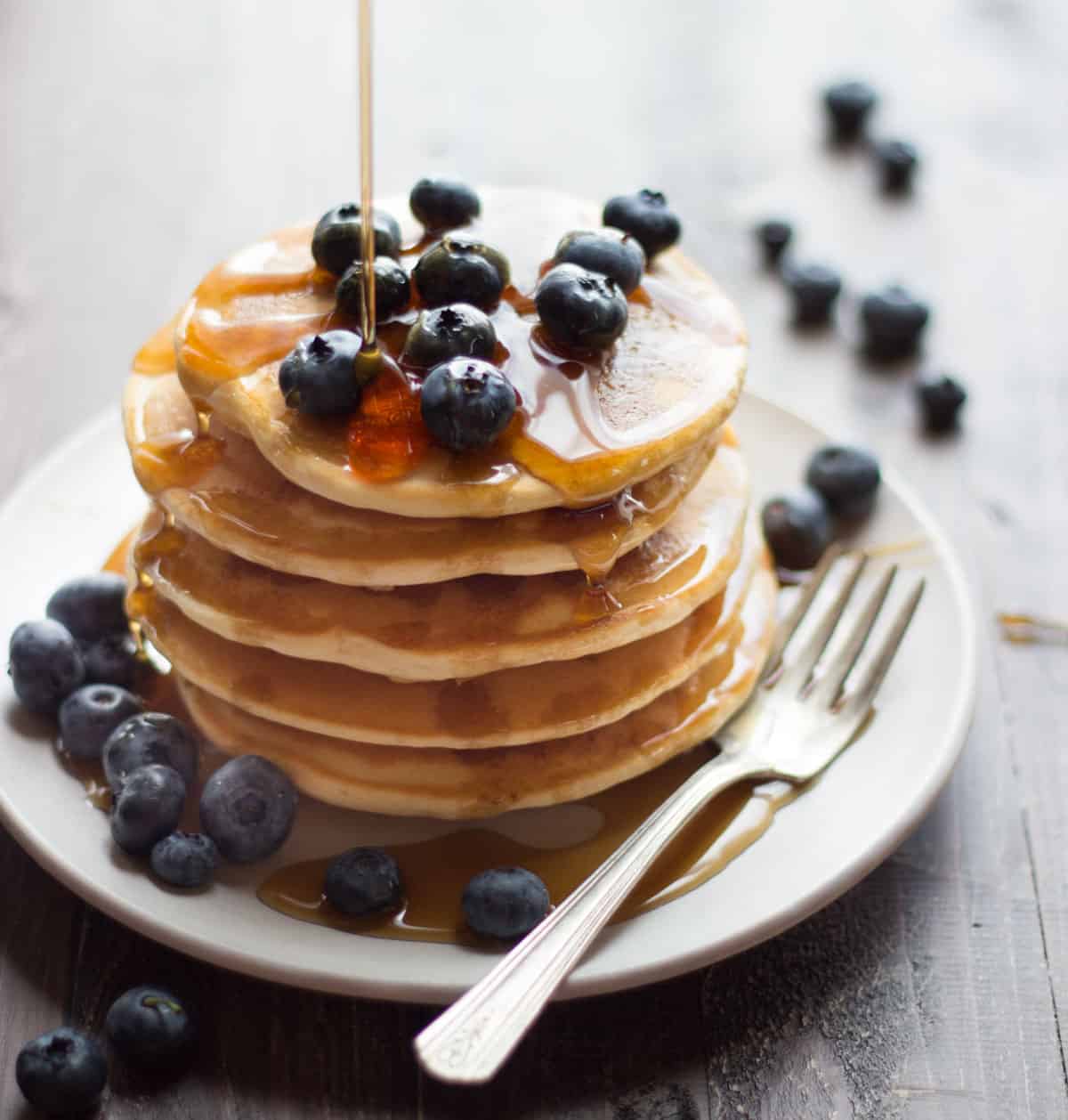 Discover a collection of more exclusive recipes in both of Lee's books,
A Well-Seasoned Kitchen and Fresh Tastes. Order Now
I love to make pancakes as a special treat for Robert's breakfast on Sunday mornings from time to time. To my mind, the key to a good pancake is cooking it through to a golden brown color, without drying it out. So, after you pour the batter onto a greased griddle – or skillet – that is preheated to medium-high (375 degrees), when is the best time to flip that pancake over? The pancake itself will give you two clues:
As the pancake cooks, you will see bubbles start to form in the batter:
Once all the bubbles have popped and there are holes in the batter, it's time to flip. For most pancakes, this takes around 3 to 4 minutes:
2. When you go to flip the pancake, if it lifts easily off the griddle/pan it's ready to flip. If it sticks, cook it a bit longer. It should come off the pan easily.
Just cook it on the second side until it's a nice golden brown color.
So, now go try out your new flipping technique by making our Blueberry Buttermilk Pancakes!
2

Responses to "Pancakes – when to flip?"