Thanksgiving Dinner Sides
While the turkey has the lead role in Thanksgiving dinner, Holiday Side Dishes are the real stars of the meal. We all have our family favorites, but it's also fun change things up a bit and try out creative, new recipes.
Best Thanksgiving Side Dishes
I start receiving emails in early November from folks asking me for easy Thanksgiving side dishes, healthy side dishes, Thanksgiving side dishes to make ahead, etc. So, in response, here is my list of top recommended Thanksgiving side dishes.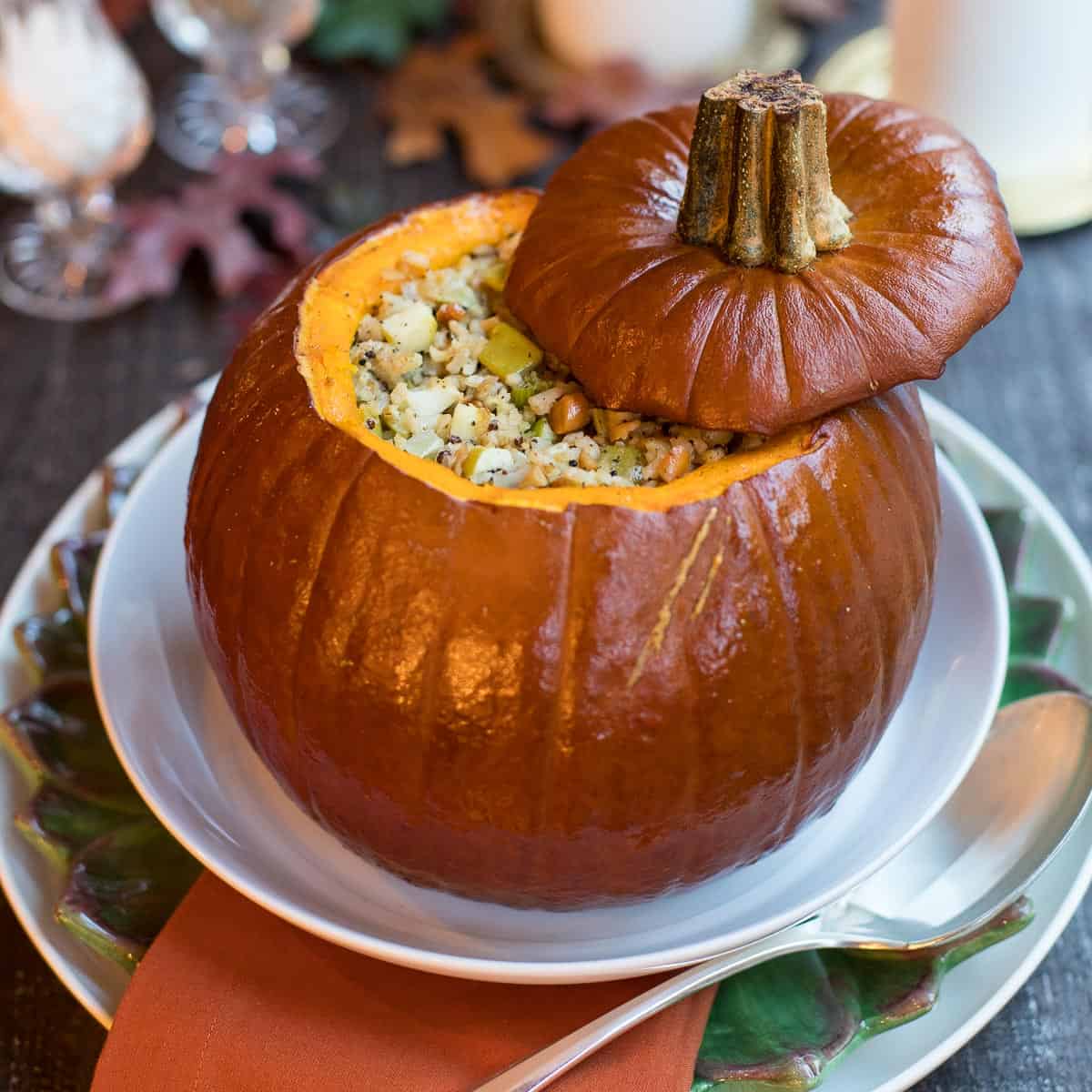 Ok, is this stuffed pumpkin beautiful or what? Not complicated to prepare, it does take a bit of time (especially cleaning out the pumpkin), but trust me, it's worth it. So delicious and impressive too! And, easy to make vegetarian and/or gluten-free.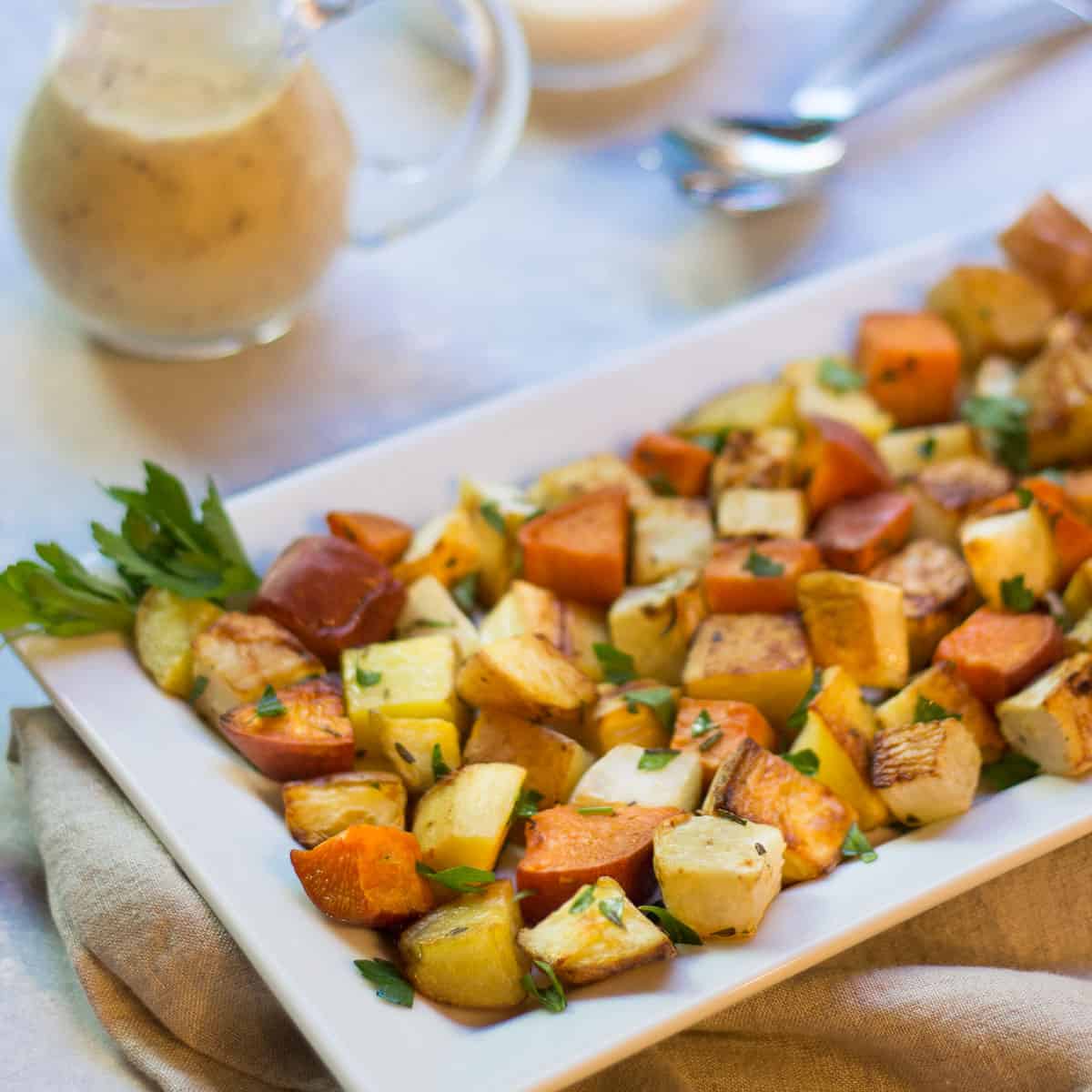 If my stuffed pumpkin sounds like a bit too much to take on this year, then this easier roasted root veggie dish is for you. Just peel, chop and toss a mix of root vegetables with olive oil and fresh rosemary, then roast in the oven. You can serve with or without the sauce. Easy peas-y!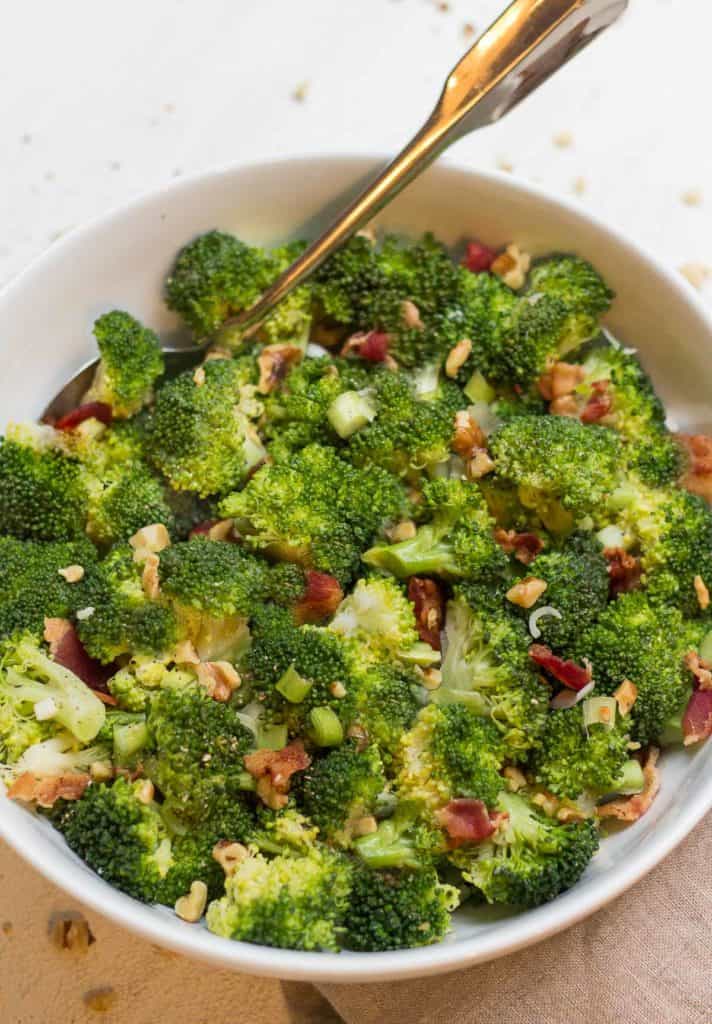 This 4- ingredient scrumptious broccoli recipe is an easy and elegant side dish that adds a bit of color to your Thanksgiving table. Just steam broccoli florets, and while they are cooking fry up some bacon. Toss in some green onions and toasted walnuts – it's that quick!
Yes, it's OK to serve salad on Thanksgiving, especially one this delicious and colorful with ingredients that are a perfect complement to your turkey and stuffing – chopped hearty greens (like baby kale, spinach, Swiss chard, arugula) tossed together with chopped apples, pecans, feta cheese, dried cranberries, golden raisins and blueberries. Yum!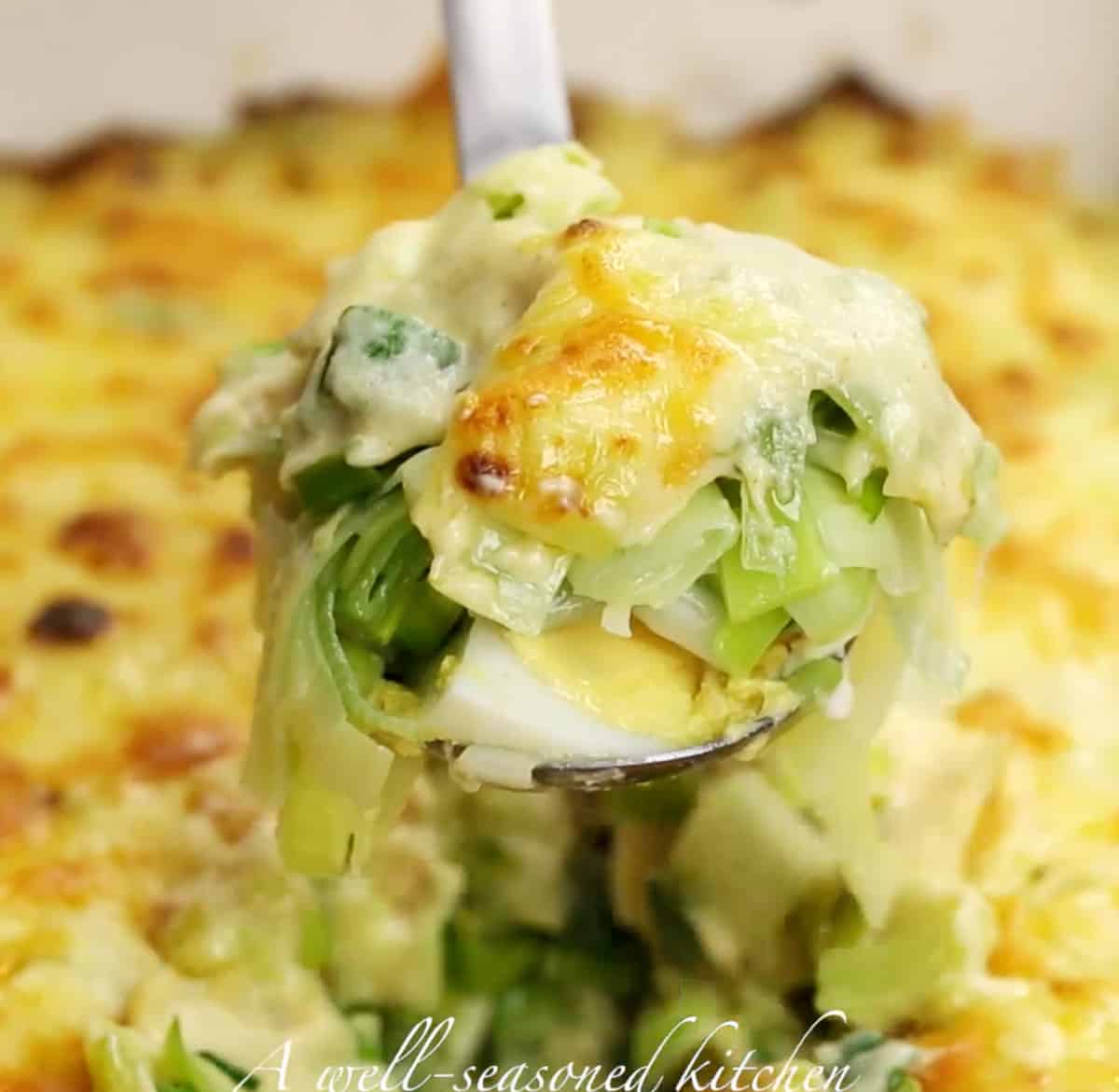 I love this recipe so much I had to feature it again this year. A twist on the traditional pearl onions in a cream sauce, our dish features sautéed leeks, hard-boiled eggs and a delicious creamy cheese sauce. Your friends and family will go nuts over this dish!
Another favorite making a return on this year's list. Healthier and just as easy to prepare, my green beans are the prefect update to the classic green bean casserole. No canned soup or french-fried onions here, just roasted green beans tossed in a light sauce of olive oil, lemon and mustard, topped with the deep, rich sweetness of caramelized onions. The beauty of this dish is it can be served hot or at room temperature, making it an ideal make ahead dish for Thanksgiving.
Enjoy!!